FHA Approved Condos In West Chester Ohio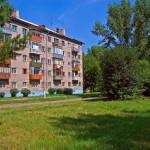 What is an FHA approved condo?  Being FHA approved for a condo community means simply that the condos available for sale in the particular community can be financed using FHA insured mortgage loans.
How do I know if a particular condo community is approved for FHA mortgage financing?  You can check the status of a particular condo community using this link  >>https://entp.hud.gov/idapp/html/condlook.cfm<<
What happens if a condo community is not FHA approved?  Mortgage financing can still be obtained for almost any condo regardless of whether or not it is FHA approved.  If a community is not approved it simply means that FHA financing cannot be used.  Conventional mortgage financing is still possible and obviously cash purchases are not affected.
Can a condo community be approved for FHA financing if it is not currently?  Condo communities and their homeowner association boards can always attempt to get FHA approved, although recent history shows that this is difficult to obtain.
Searching for condos for sale in West Chester Ohio?  You can start your search right here >>Condos for Sale In West Chester Ohio
Other recent articles you may be interested in:
This Month In Real Estate – January 2013