Why You Need Loan Pre-Approval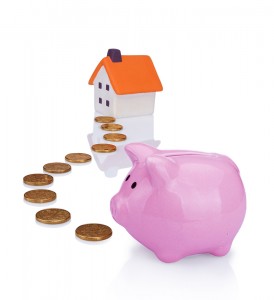 If you are getting started on your home search, the first thing you should do is get pre-approved. Wondering why you need loan pre-approval? Well, getting pre-approved acts as a dry run of the loan application process. The mortgage lender uses details about your credit, income, assets, and debts to estimate how much mortgage you can afford. After you get pre-approved, you will get a letter of pre-approval from the lender which states the amount of mortgage they are willing to lend you. This indicates the price range in which you should be looking for a home, which could save you time and heartache from the possibility of looking beyond your means. Wouldn't you want to know if you could afford the home you're looking at before you fall in love?
A pre-approval also serves as a good indication to potential sellers of your general creditworthiness. Proving to sellers that you are a qualified buyer is another important reason why you need loan pre-approval. Most sellers will not accept an offer without at least a pre-approval letter included; so if you are serious about buying a home this should be one of the first steps you take towards getting you in your new home. Many real estate agents will not even agree to show you homes until you are pre-approved. In the end, having a home loan pre-approval letter in hand will cause the home-buying process to be less stressful and much more enjoyable.
Other articles that may interest you:
First Time Homebuyer Series: Contract To Closing
Tips To Help Make Your Move Go Smoothly