Buying A Home During The Holidays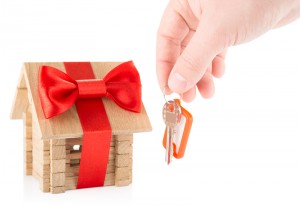 Many potential homebuyers may assume that the holidays are not a good time to buy a home. This is a common misconception. There are numerous reasons that buying a home during the holidays can be a good choice. Serious buyers would be wise to consider taking advantage of the unique market conditions that occur during the holiday season. Here are some reasons buying a home during the holidays can be beneficial to you.
Motivated Sellers – Those who choose to list their home for sale during the holidays are often under pressure to sell. Since these sellers can be so highly motivated, they are more likely to cut you a great deal.
Less competition – Since many homebuyers do choose to wait out the holiday season, this means less competition from other buyers. Lower competition with other buyers may mean you'll be able to negotiate a better price for a home you want to purchase.
Better Interest Rates – Interest rates drop every December through January on a cyclical basis. In addition to that, due to the current market conditions with the Federal Reserve planning to taper bond purchasing, real estate and mortgage experts expect interest rates to begin a continuous rise beginning after the holidays. The Lowry Team's preferred partner, Justin Phillips at Rapid Mortgage can work with you to meet your financial needs for buying a home during the holidays.
Tax Deduction – Buying a home and closing on it by the New Year can mean a significant tax deduction for you. All the mortgage interest you will be paying monthly is fully tax deductible. Property taxes will also be an annual deduction as long as you own your home.
Faster Closings – Closings are historically shown to be faster during the months of November and December due to the fact that the number of transactions occurring during these months is lower. The Lowry Team has a Transaction Coordinator that makes sure the process from contract to closing goes as smoothly and as quickly as possible for you as a buyer.
Other articles that may interest you:
Low Interest Rates Aren't Expected To Last – Now Is The Time To Buy A Home
First Time Homebuyer Series:  3 Steps To Getting Started
First Time Homebuyer Series:  Can You Afford To Keep Renting?