What's The Best Mortgage When Buying A Home?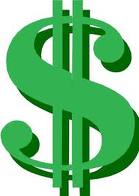 Are you planning to buy a home in West Chester, Liberty Township, Beckett Ridge or Mason Ohio in the near future?  If so, then you will likely need to get a mortgage.  There are a number of options available in the home mortgage market today and some of these options may be better for you than others.  The following is a brief summary of many of the options for home loans in the West Chester, Liberty Twp,. Mason and Cincinnati Ohio areas:
30 Year Fixed Rate Mortgage:  This one is the "old stand by".  The rate is currently very low (approx. 4.25%) right now, although it is higher than some of the other options.  The best part of this mortgage loan is that the interest rate doesn't change for the life of the loan.
15 Year Fixed Rate Mortgage:  Same basic premise as the 30 year fixed rate mortgage loan except the payback is calculated on 15 years so the interest rate is lower (around 3.50% today).  This mortgage loan is great for building equity quickly, but does come with a higher monthly payment.
Adjustable Rate Mortages:  These mortgage loans are mostly based on a 30 year re-payment schedule, but the interest rate may be fixed for just the first 3 or 5 years of the loan and then adjust from there based on market conditions.  These mortgage loans will get you the lowest possible rates (2.45% – 2.65% today) and will work especially well if you only plan to be in your home for 3-5 years.
FHA Loans:  An FHA mortgage loan  is a loan that is made by a bank or mortgage lender that is insured by the Federal Housing Authority (FHA) .  This insurance of the loan provides for lower down payments, lower closing costs as well as less restrictive qualification criteria.  FHA home loans are very commonly used by first time homebuyers.   In the last couple of years many other homebuyers have also turned to the FHA home mortgage loan as a very good option.
Special note:  The FHA Loan Limits were recently increased back up to the previous levels prior to the FHA changes made on October 1st, 2011.  Congress raised the FHA loan limits in a bill passed on November 17, 2011.  The current FHA Loan Limit in Butler County Ohio is $337,500.
VA Loans:  A VA Loan is a loan  that is made by a bank or mortgage lender that is insured by the U.S. Department of Veterans Affairs (VA).  This insurance of the loan by the VA provides for loans with no down payments, provided the homebuyer is eligible for the VA Loan program.
Other articles that my interest you:
FHA Mortgage Loan Limits Changing – Does It Matter?
Planning To Buy A Home Next Year?
Do  you have questions about the homebuying or home loan process?  Use the form below to contact us and we will get back to you as quickly as we can.