513-368-3751 to Connect with a Top Real Estate Agent in Cincinnati
Step 5 to Selling Your Cincinnati Home : Pack Up and Move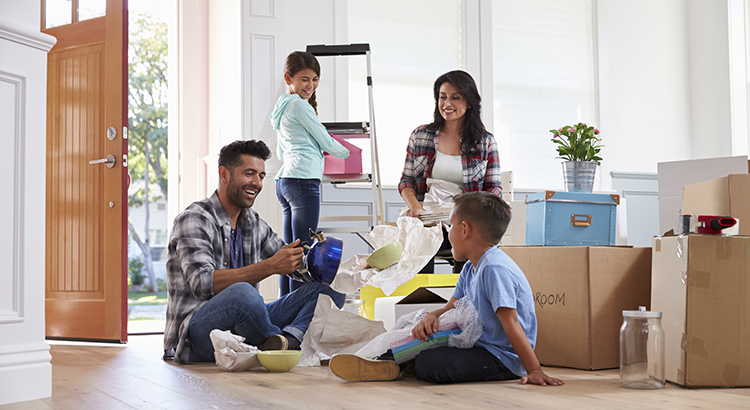 Moving to a new home is exciting but it is also stressful, but there are things you can do to make it go more smoothly.
You can choose to move yourself or hire a professional moving company.  The Lowry Team can provide you with a list of our preferred vendors who can take some of the weight off your shoulders.
First and foremost, be prepared with all of the necessary materials for packing.  Items that you will need are lots of boxes, packing tape, and plenty of material for wrapping breakable items. If you need boxes, try asking at some local retail stores if they have any empty boxes you can have. Often, they have tons of boxes that they are more than happy to give you.
Don't wait until the last minute.  Pack one room at a time and set a goal of packing a couple of boxes a day.  As you pack each room sort through items that you may want to donate or sell.
Related: 11 Moving Tips to Make Your Move Easier
Be sure to clearly mark each box once it is packed.  Make sure to notate not only what's in the box, but what room it goes in. Also, don't forget to mark any breakables as "fragile" so that the person carrying the box later knows to be extra careful.
When moving, some people choose to rent a truck.  Shop around carefully when picking a company to rent a moving truck from.  Compare mileage rates and costs of moving on different days of the week.  Instead of a moving truck, some people will have a portable container brought to their house.  Once all of your house is packed up and placed inside, the company will move the container to your new home. No matter what you choose to do, make sure you plan ahead. If you wait too long to reserve a truck, you may be out of luck.
Questions about selling your Cincinnati home?
Call or text Eric Lowry at 513-368-3751