513-368-3751 to Connect with a Top Real Estate Agent in Cincinnati
Step 3 to Selling Your Cincinnati Home : Stage Your Home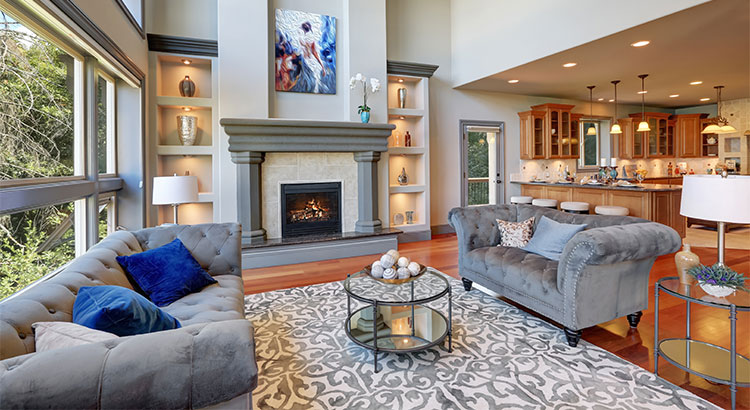 Preparing your home for sale properly can net you considerably more money at closing. It's important to keep in mind that some rooms in your home are more important than others in the preparation process and some home improvements are a much better investment as you prepare to sell your home. Don't waste your money though, consult your Realtor on the best steps you can take. In the meantime, here are some general steps that you could start implementing right now.
The first step in staging your home is to maximize the curb appeal. Make sure to trim the bushes and keep the lawn neatly mowed.  The curb appeal of your home will provide the first impression to potential buyers. Make it a good one!
Next, you will want to remove any clutter from your house.  Start packing up anything you are not currently using.  You are going to have to pack it up eventually anyway, so you might as well get started.  Your house will appear larger and more organized.
If you have transformed one (or more) of your bedrooms into something other than a bedroom, such as a sewing room or exercise room, change it back. If you are listing your house as a three bedroom, you want the home buyer to be able to easily visualize the three bedrooms.
Get a free home value estimate here!
Clean up and organize the counters in the bathrooms and kitchen. They should appear neat, clean and clutter free!  Put items that are generally sitting out on the counter tops away out of sight.
After all of the steps are completed, do one last final clean up.  Deep clean your house from top to bottom; yes, even the windows!  Repair any nicks to the walls and cover them with a fresh coat of neutral paint.
Lastly, add a pop of color.  This could be some colorful towels in the half bath or fresh flowers in a vase in the entrance way.  Add color outside by planting some annuals. Place a new welcome mat by the front door or add a splash of color with a pillows on a chair.
Homes that are properly staged sell faster and for more money than homes that are not. 
Questions about selling your Cincinnati home?
Call/text Eric Lowry and The Lowry Team at 513-368-3751