How To Improve The Resale Value of Your Home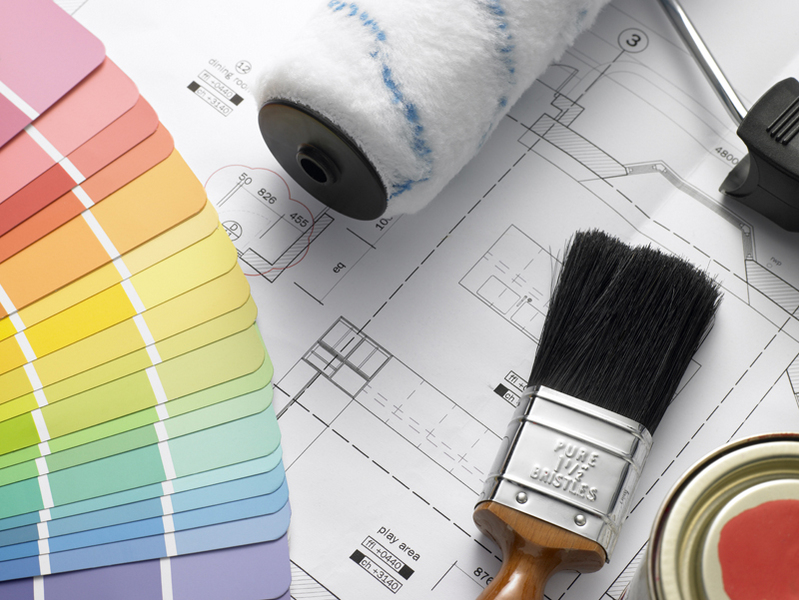 If you are planning on putting your house on the market either now or in the future, I am sure you are looking for ways to improve the resale value of your home. However, you need to choose your projects wisely. The following is a list of inexpensive ways to make small improvements that will help with the resale value of your home.
1. Kitchen – Update the hardware, lighting and fixtures.
2. Appliances – Update the kitchen appliances. Make sure that they all match.
3. Carpet – Clean or replace as necessary.
4. Bath – Update hardware, lighting and fixtures.
5. Painting – Freshly paint the rooms of your home with a neutral color.
6. Storage – Create additional storage with shelving and cabinets.
7. Flooring – Replace old, worn tile floors. A vinyl floor can be an inexpensive fix.
8. Entranceway – Make your porch pop with color and a nice seating area.
9. Curb Appeal – Be sure that your lawn is neatly trimmed and landscaped.
10. Hire a Professional – Have a real estate agent take a look at your home. Ask for their professional advice!
Call Eric Lowry, CEO and Listing Specialist for The  Lowry Team, Keller Williams Realty. Eric can offer you a FREE Consultation to help you through the entire process. 
Ask about our Guaranteed Sale Program. The Lowry Team will sell your home in 88 days or sell it for free! 513*874*1830

The Lowry Team – Keller Williams Realty is an award winning, full service real estate firm specializing in West Chester, Liberty Township, Mason, Monroe and the Northern Suburbs of Cincinnati. The Lowry Team is "Different By Design"… taking a team approach to home buying and selling. The Lowry Team consists of members that are focused on areas of specialization including Listing Specialists, Buyer Specialists, Transaction/Listing Coordinator, Inside Sales Associate and a Marketing Director.
Don't Hire an Agent…Hire a Team.  The Lowry Team.
Buyers and Sellers can reach The Lowry Team Keller Williams at 513-874-1830.
Other Articles You May Be Interested In:
The Worst Home Improvements For The Money
The Worst Home Projects For The Money
Tips For Selling Your House Fast
Where Will 30 Year Mortgage Rates Be In 12 Months?
Fannie Mae and Freddie Mac Are Offering 3% Down Programs
Search the Cincinnati MLS for Homes For Sale
Find Out The Current Market Value Of Your Home