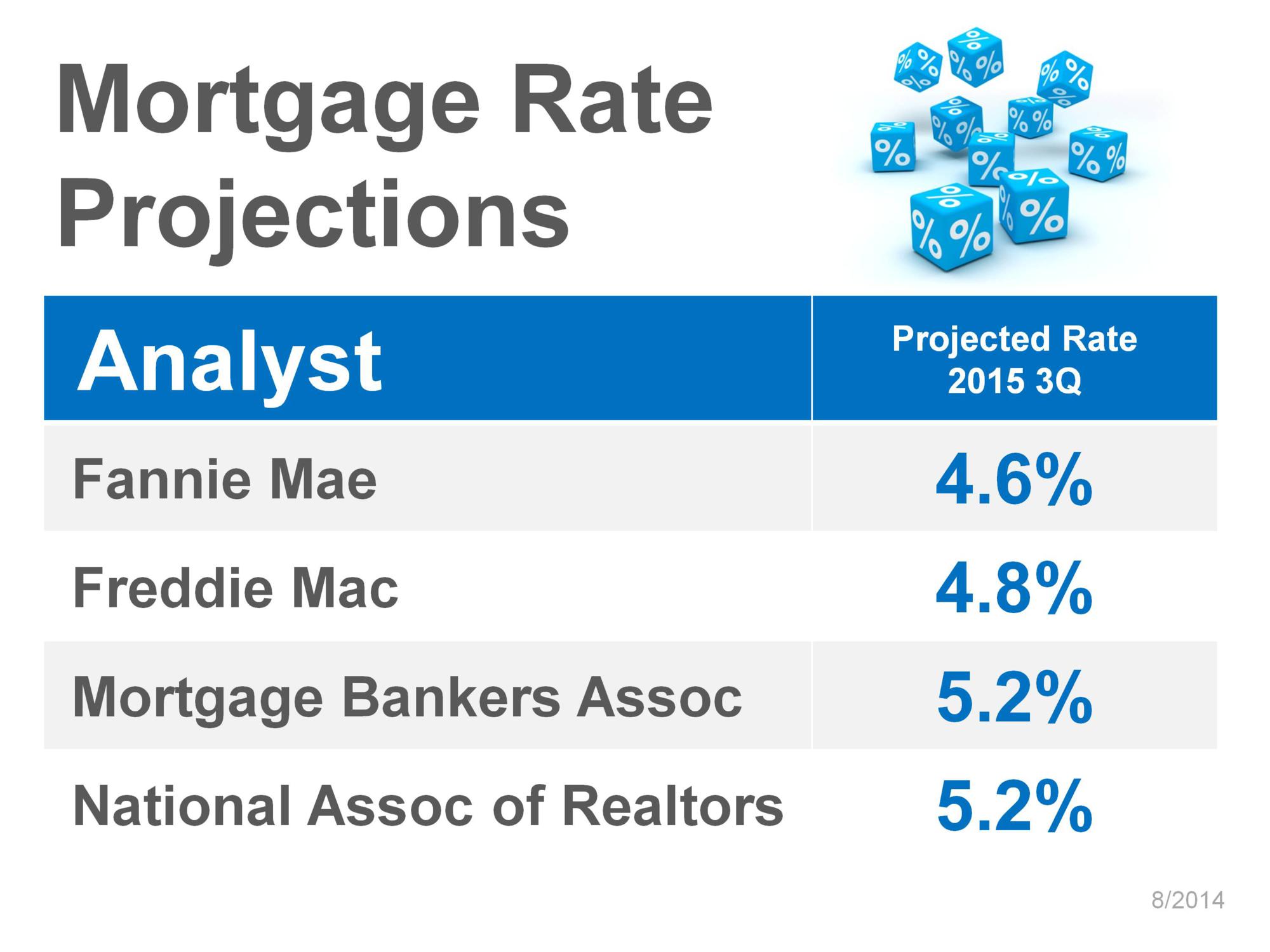 Q. Where will 30 year mortgage rates be in 12 months?
A. No one knows for sure where interest rates will be this time next year. However, home buyers are wondering if they should take advantage of the current market and buy now or should they wait.
If you survey The National Association of Realtors, Freddie Mac, Freddie Mae and The Mortgage Bankers Association, they all have their own hypothesis. These leading analysts are projecting that mortgage rates will be between 4.6% and 5.2% by 3rd quarter next year.
If you look at mortgage rates by decade, even with rising interest rates, we can currently buy a home at a better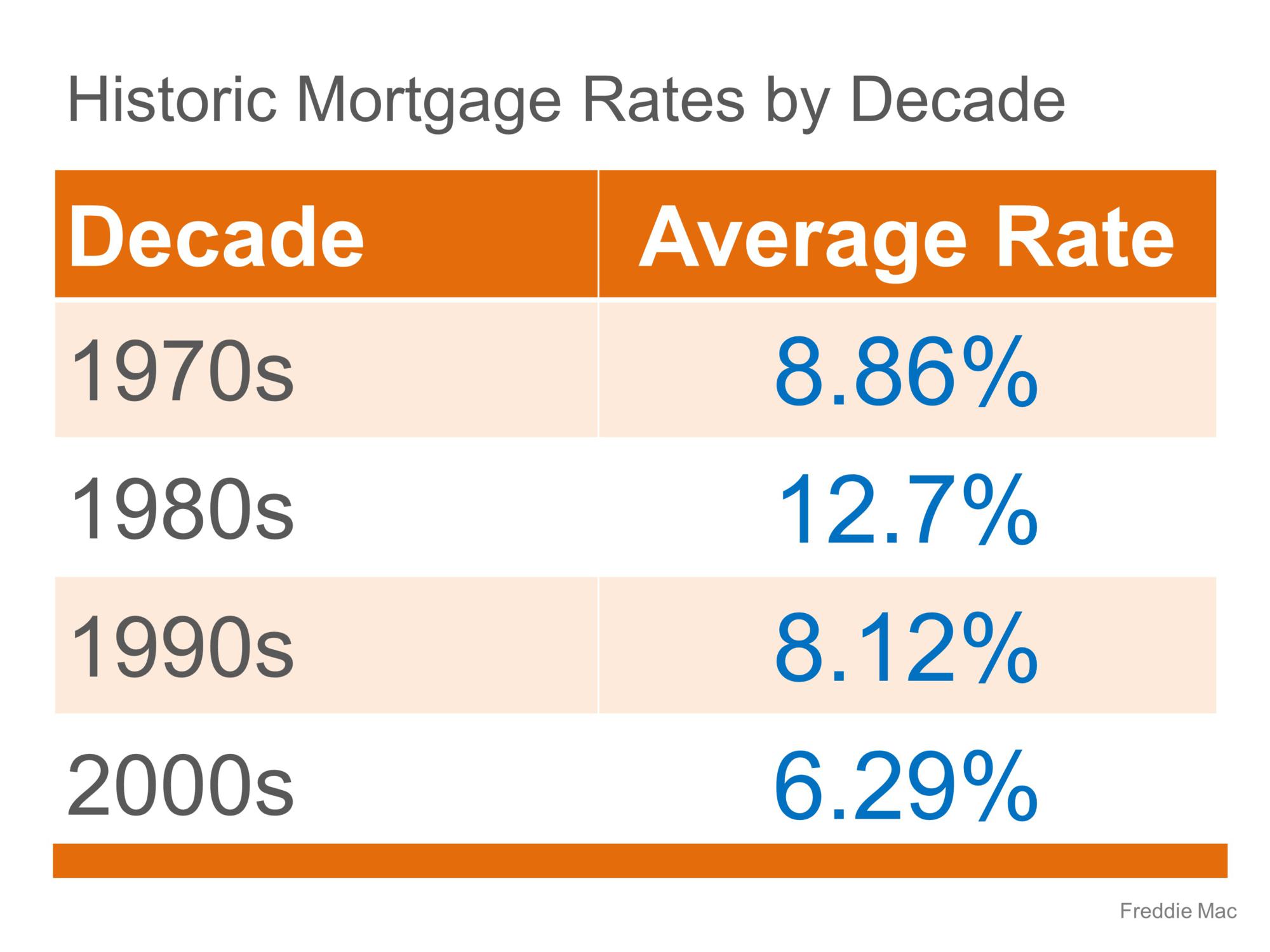 interest rates than anyone in the last 4 decades. In the 70's interest rates averaged 8.86%, in the 80's they were 12.7%, in the 90's they averaged 8.12% and in the 2000's they were 6.29%.
So, according to historic findings and the leading analysts projections, interest rates will be higher in 12 months. The good news is that they will still be lower than the last 4 decades before this.
Contact Eric Lowry, CEO of The Lowry Team, for more information about the housing market, interest rates, buying or selling a home.

The Lowry Team – Keller Williams Realty is an award winning, full service real estate firm specializing in West Chester, Liberty Township, Mason, Monroe and the Northern Suburbs of Cincinnati. The Lowry Team is "Different By Design"… taking a team approach to home buying and selling. The Lowry Team consists of members that are focused on areas of specialization including Listing Specialists, Buyer Specialists, Transaction/Listing Coordinator, Inside Sales Associate and a Marketing Director.
Don't Hire an Agent…Hire a Team.  The Lowry Team.
Buyers and Sellers can reach The Lowry Team Keller Williams at 513-874-1830.
Other articles you may be interested in:
Search the Cincinnati MLS For Homes For Sale
The Ten Most Expensive Homes Sold In West Chester And Liberty Twp
Best Places to Live in Cincinnati
West Chester Ohio Is One Of The Best Places To Live
Southwest Ohio Schools In Top Ten On State Report Card
Factors To Consider When Buying A Home
Find The Current Market Value of Your Home
Search Homes For Sale By Subdivision At LowryTeam.com
New Construction Homes For Sale in Liberty Township
Luxury Homes For Sale in West Chester