What you need to know about buying a house this Spring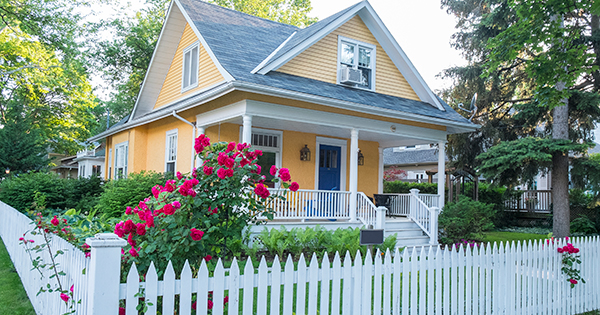 Spring is house hunting season. The months of April, May, and June are generally the busiest in real estate, and account for around 40% of all home sales for the year. If your family is considering buying a house this spring, buying sooner rather than later could lead to significant savings. Here are four things you need to know about buying a house this spring.
Inventory is Low
Currently, housing inventory is extremely low. There is a 1.6 – 2.4 months inventory of homes for sale. A 6 month inventory level is considered a balanced market. Anything under 6 months worth of inventory is considered to be an undersupply, favoring home sellers as opposed to favoring home buyers. Basically, we are experiencing an extreme sellers' market.
Home Prices Are Rising 
CoreLogic's latest Home Price Index reports that home prices have appreciated by 6.9% over the last 12 months. The same report predicts that prices will continue to increase at a rate of 4.8% over the next year.
Since home prices are on a steady rise and are expected to continue to increase, it no longer makes sense to wait to purchase a home.
In addition, the homes in our area are selling at 98.6% of list price on average. This means that homes are selling very close to list price. Many homes in popular price ranges are actually selling at or above list price. So if you really love the house and don't want to lose out to other buyers, you must make a very strong offer. Trying to make a low ball offer in this market is not going to work out in your favor.
Homes Are Selling Fast
Not only is there a exceptionally low supply of houses for sale, but buyer demand is very high. You will have a lot of competition for just a few houses, which means the houses are selling very fast. Homes that are in good condition and are priced right, are selling in just days. Many are selling even within just hours! So be prepared to act fast and get an offer submitted if you love the house.
When a new listing comes on the market that interests you, it's important that you contact your Realtor immediately so that you can go see the home as soon as possible. If you wait a few days to go see it, it likely will have already sold.
Mortgage Rates Are Projected to Rise
This month the average 30-year fixed rate conventional mortgage is at 4.25%. The average on a 15-year fixed rate is at 3.63%. The interest rate on an FHA loan currently sits at 4.34%. A VA loan interest rate right now is 4.0%.
While these are fantastic interest rates, it's important to realize that they won't last. In fact, experts at The Mortgage Bankers Association, Fannie Mae, Freddie Mac & the National Association of Realtors project that interest rates will rise over the next four quarters by at least a half a percentage point. That increase may not seem like much, but it will significantly impact your monthly mortgage payment.
What You Need To Do
Get Competitive – You need to prepare yourself to be competitive in the housing market. That means you must be prepared to make a strong offer when you find the right house, and get it submitted quickly.
In addition to making a strong offer price, you must also be prepared to provide a pre-approval letter with your offer. A pre-approval letter strengthens your offer because it shows the seller that you have the financial capability to purchase the home. So it's imperative you choose the right lender and get pre-approved before looking at homes.
Educate Yourself –
Get your copy of this Complete Home Buying Guide. No registration, no solicitation, you just call us when you're ready.
Schedule a Personal Home Buying Consultation. If you're ready to discuss your real estate goals, learn about the market, and meet with a local expert to help guide you through the process, call or text us at 513-368-3751
Start Your Search – View full details and photos of all available homes for sale. Our Homes For Sale information is a direct feed from the Multiple Listing Service (MLS) and is updated several times a day so you will never miss a new listing!
Questions about buying a house in the Spring market?
Contact The Lowry Team today!
Call or text 513-368-3751