If you've been considering buying a house, 2016 is the year to take the plunge. Several factors have all come together, creating a perfect storm for home buyers to get out there and purchase a home. Here are the top 5 reasons why 2016 is the year to buy a house…
Reason #1: Interest rates are at record lows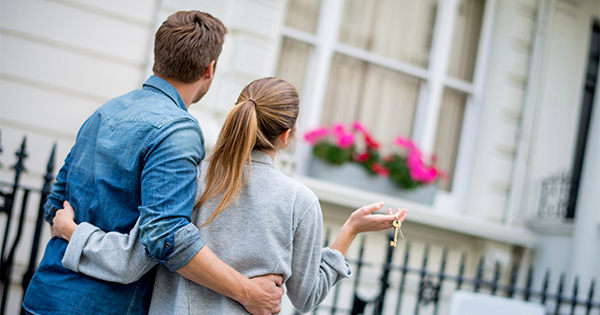 While interest rates are at historic lows (hovering right around 4% on average), The Federal Reserve is expected to increase interest rates soon. That means your window for getting a record low interest rate is closing. It's expected that we will never see interest rates this low again.


Reason #2: Down payment requirements won't break the bank
The actual amount required for a down payment to buy a home is significantly lower than most people realize. There are currently many low or no down payment options for buyers purchasing a home.


Reason #3: Home prices are stabilizing
Home prices that have been climbing steadily over the last few years are finally stabilizing, creating a great opportunity for buyers to finally get out there and purchase a home. This creates a more level playing field for buyers so they can drive a harder bargain with sellers.
Reason #4: Credit Score requirements are low
The actual credit score needed to qualify to buy a house is currently much lower than many people think, and has been dropping steadily over the last several months. 


Reason #5: Rents have skyrocketed
Rents have increased faster last year than at any time since 2007, and are expected to continue to climb throughout the year. Often times, buying is a better deal than renting. You could end up paying signficantly less each month for housing. Either way, you're paying your landlord's mortgage or you're paying your own. Wouldn't you rather put that money back into your own pocket?
Questions about buying a house?
Contact The Lowry Team today at 513-874-1830.

The Lowry Team – Keller Williams Realty is an award winning, full service real estate firm specializing in West Chester, Liberty Township, Mason, Monroe and the Northern Suburbs of Cincinnati. The Lowry Team is "Different By Design"… taking a team approach to home buying and selling. The Lowry Team consists of members that are focused on areas of specialization including Listing Specialists, Buyer Specialists, Transaction/Listing Coordinator, Inside Sales Associate and a Marketing Director.
Don't Hire an Agent…Hire a Team.  The Lowry Team.
Buyers and Sellers can reach The Lowry Team Keller Williams at 513-874-1830.
Other Articles You May Be Interested In:
Search the entire Cincinnati MLS for Homes For Sale
Find Out The Current Market Value Of Your Home
A Complete Guide to Buying a Home
What credit score is needed to buy a house?
How much down payment do I need to buy a house?
Where are interest rates headed?
What does it take to buy a home in today's market?
Buy a Home With a Low Down Payment
Buying a Home Step 1: Get Pre Approved