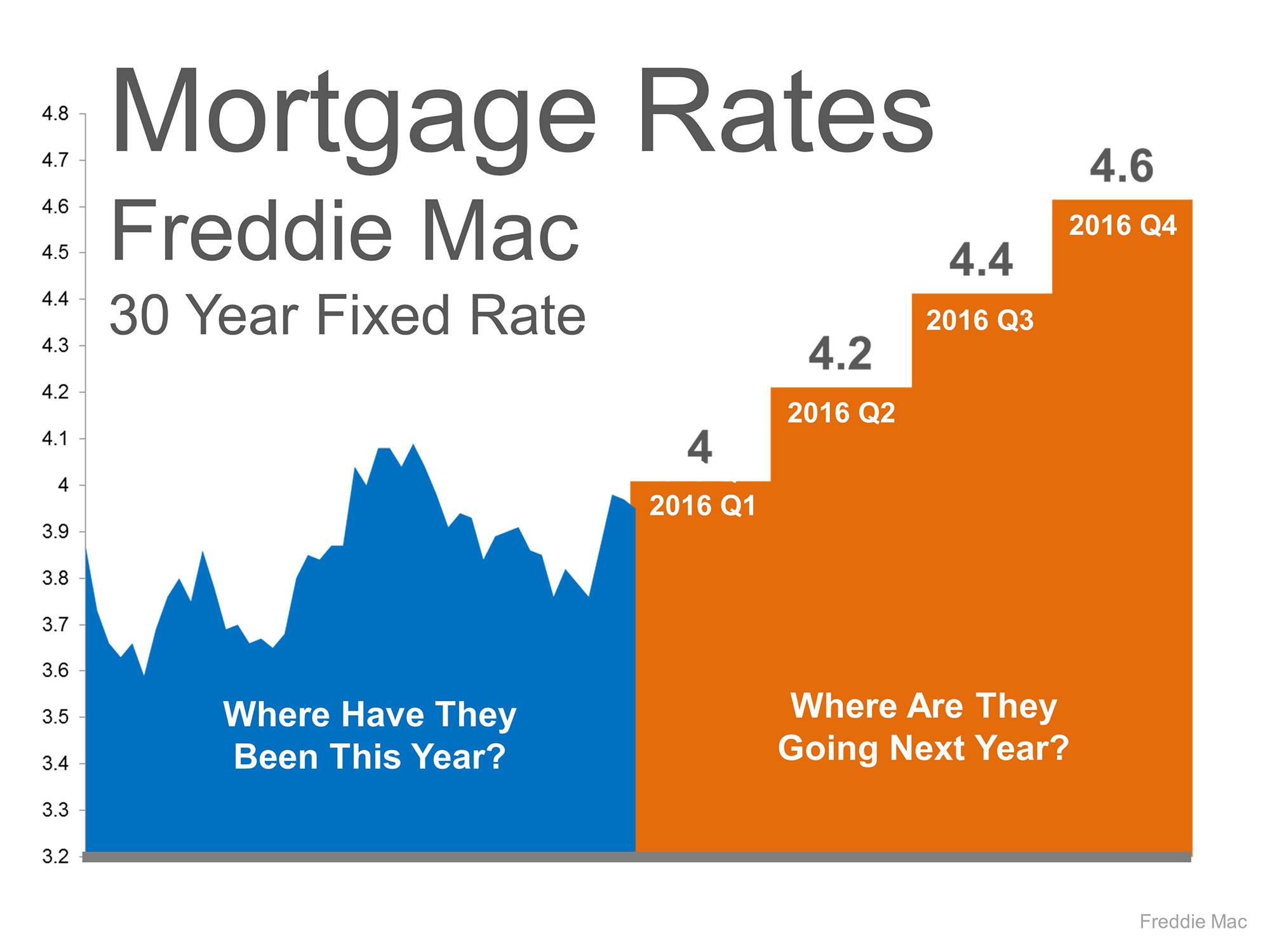 The interest rate you pay on your home mortgage has a direct impact on your monthly payment. The higher the interest rate, the higher the monthly payment will be. That's why it's important to know where interest rates are headed when deciding whether to buy a home now or wait.
According to Freddie Mac, mortgage interest rates have increased over the last several weeks. Freddie Mac, along with Fannie Mae, the Mortgage Bankers Association, and the National Association of Realtors are all calling for interest rates to continue to rise over the next four quarters. While rates are expected to rise, it's still important to keep in mind that interest rates are still at historic lows.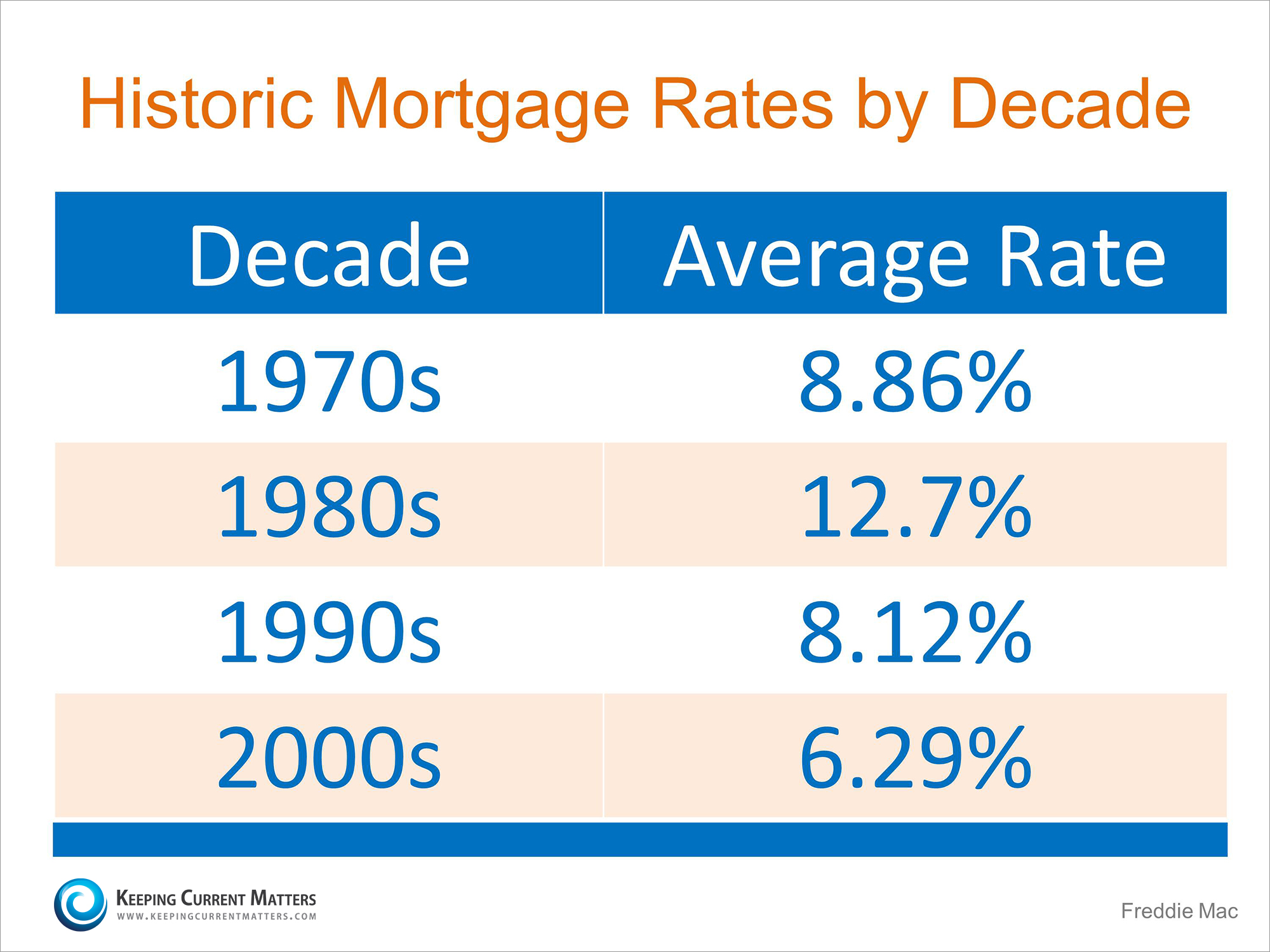 The graph above illustrates the projections of where interest rates are headed, based on Freddie Mac's 2015 U.S. Economic & Housing Marketing Outlook. As you can see, they are expected to increase steadily over the next 12 months.
What does this mean for you? A half percent (.5%) increase in your interest rate can significantly increase your monthly mortgage payment. Based on the projections of where interest rates are headed, the sooner you buy a home the better. Waiting could cause you to wind up paying considerably more for your next home. Contact us today to evaluate your ability to buy your dream home.

The Lowry Team – Keller Williams Realty is an award winning, full service real estate firm specializing in West Chester, Liberty Township, Mason, Monroe and the Northern Suburbs of Cincinnati. The Lowry Team is "Different By Design"… taking a team approach to home buying and selling. The Lowry Team consists of members that are focused on areas of specialization including Listing Specialists, Buyer Specialists, Transaction/Listing Coordinator, Inside Sales Associate and a Marketing Director.
Don't Hire an Agent…Hire a Team.  The Lowry Team.
Buyers and Sellers can reach The Lowry Team Keller Williams at 513-874-1830.
Other Articles You May Be Interested In:
Search the entire Cincinnati MLS for Homes For Sale
Find Out The Current Market Value Of Your Home
A Complete Guide to Buying a Home
What does it take to buy a home in today's market?
Buy a Home With a Low Down Payment
Buying a Home Step 1: Get Pre Approved