How much down payment do I need to buy a house?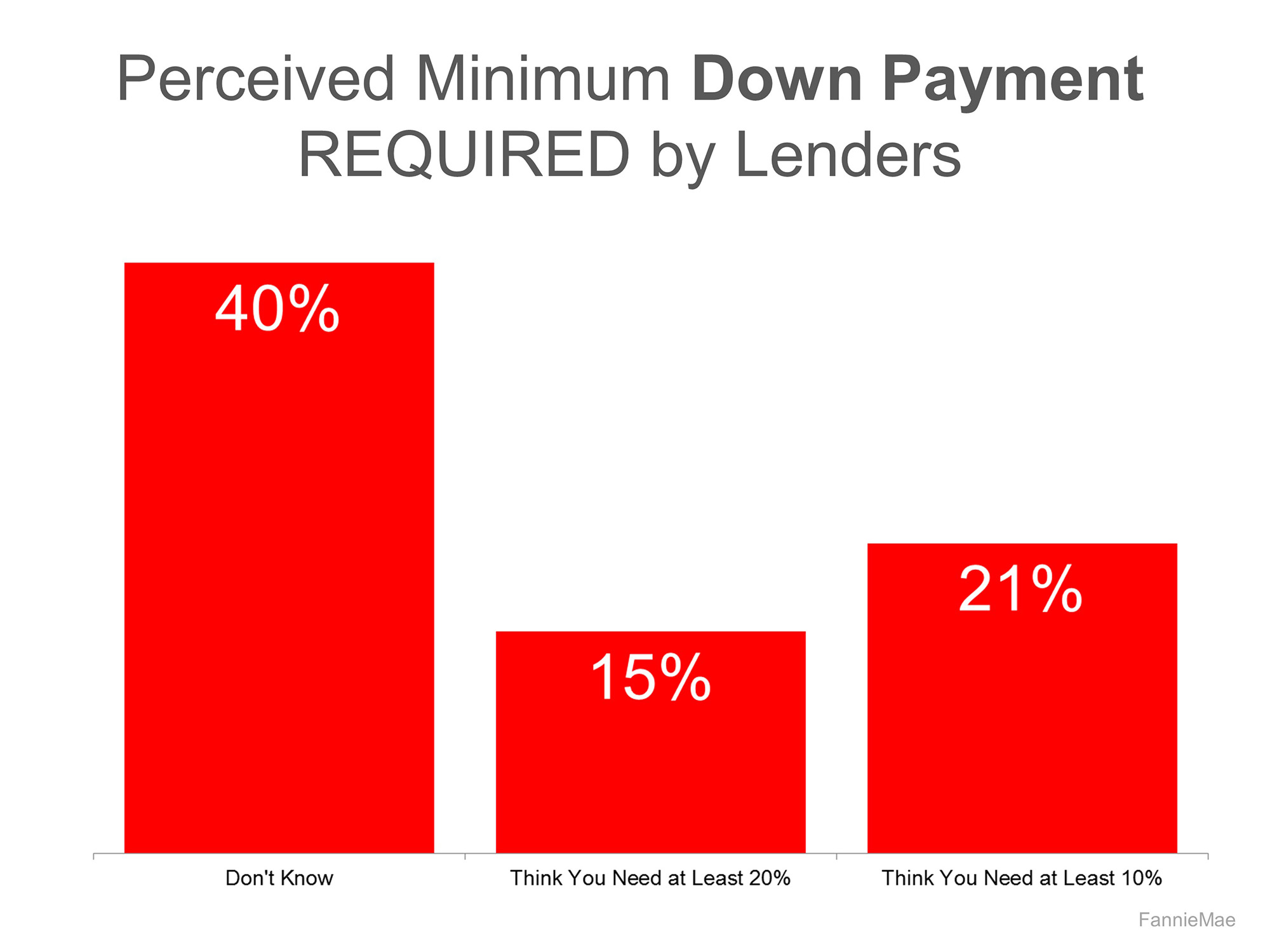 Many Americans are unclear on how much of a down payment they need in order to buy a home. Misinformation about down payment requirements is one of the biggest reasons why more people don't even consider buying a home. They simply don't think that they can.
In a recent study done by Fannie Mae, 40% of Americans "Don't Know" how much down payment is required to buy a home, while another 15% think you need at least 20%. A further 21% think you need at least 10%. That's 76% of people who are misinformed about their ability to buy a home.
You may be wondering what the actual amount of down payment needed to buy a home is. The answer is that it depends on the type of loan you want to get.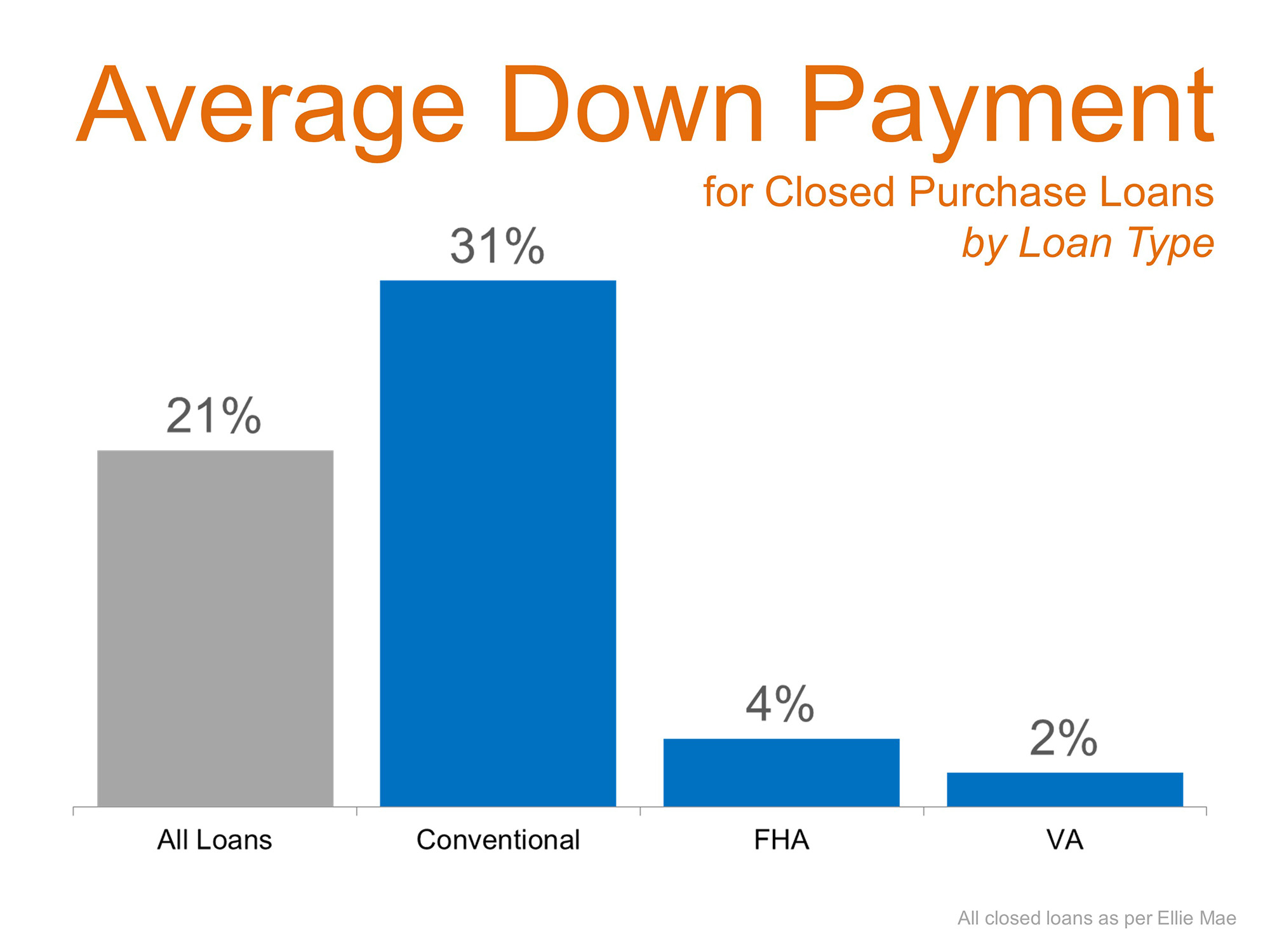 The accompanying chart illustrates the average down payment amount that buyers put down based on loan type. For all loans across the board, the average down payment is 21% of purchase price. For a Conventional Loan, the average is quite high at 31%, but can go as low as 3%. VA Loans, which are known for the option of putting 0% down, average at 2%. FHA loans allow as low as 3.5% down, however the average falls around 4%.
The actual amount required for a down payment to buy a home is significantly lower than most people realize. Don't let a common misconception keep you from buying your dream home.
Contact The Lowry Team to evaluate your ability to purchase your dream home. 513-874-1830

The Lowry Team – Keller Williams Realty is an award winning, full service real estate firm specializing in West Chester, Liberty Township, Mason, Monroe and the Northern Suburbs of Cincinnati. The Lowry Team is "Different By Design"… taking a team approach to home buying and selling. The Lowry Team consists of members that are focused on areas of specialization including Listing Specialists, Buyer Specialists, Transaction/Listing Coordinator, Inside Sales Associate and a Marketing Director.
Don't Hire an Agent…Hire a Team.  The Lowry Team.
Buyers and Sellers can reach The Lowry Team Keller Williams at 513-874-1830.
Other Articles You May Be Interested In:
Search the entire Cincinnati MLS for Homes For Sale
Find Out The Current Market Value Of Your Home
A Complete Guide to Buying a Home
First Time Homebuyers Frequently Asked Questions
Increase Your Family's Net Worth
Common Real Estate Terms You Should Know
What credit score is needed to buy a home?
Where are interest rates headed?
What does it take to buy a home in today's market?