Increase Your Family's Net Worth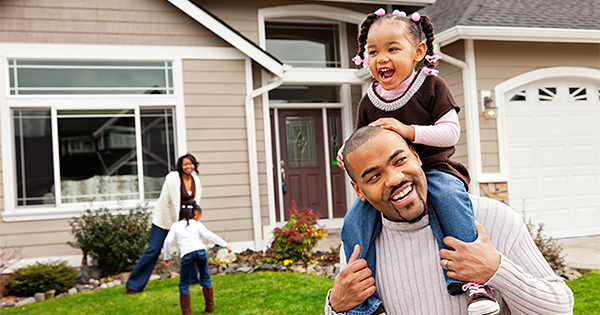 As the economy continues to improve, more Americans are also seeing their personal financial situations improving. Many are finding they are able to start saving and look for new ways to build their net worth. Arguably the best way to dramatically increase your family's net worth is by purchasing real estate.
A mortgage is a sort of "forced savings", meaning that every time you make a payment on your mortgage you are contributing to your net worth. As opposed to renting, where every time you pay the rent you are contributing to your landlord's net worth.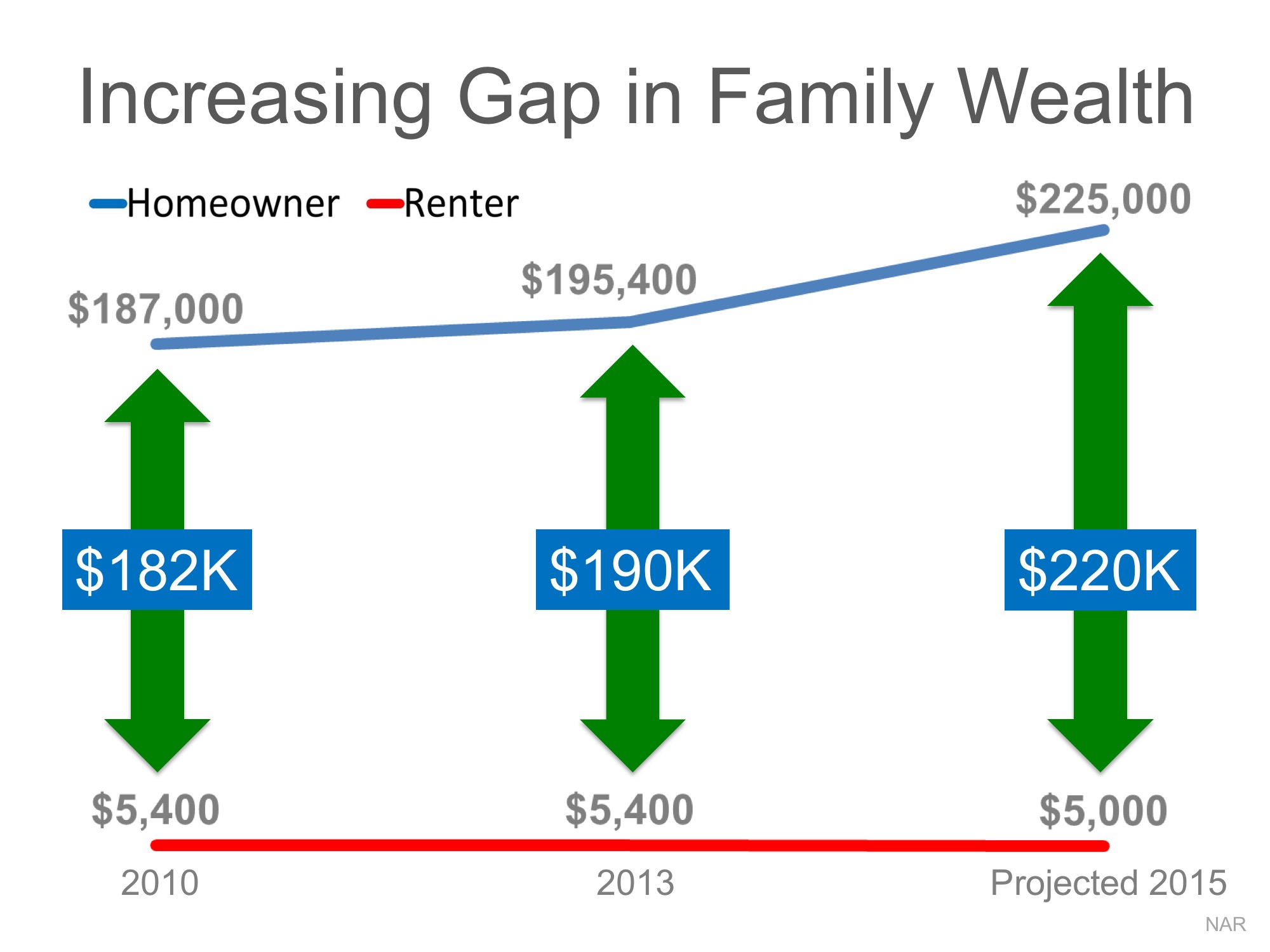 Every three years the Federal Reserve conducts a Survey of Consumer Finances in which they collect data across all economic and social groups. The latest survey, which includes data from 2010-2013, reports that a homeowner's net worth is 36 times greater than that of a renter ($194,500 vs. $5,400).
In a recent Forbes article the National Association of Realtors' (NAR) Chief Economist predicts that in 2016 the net worth gap will widen even further to 45 times greater. 
Buying a home would drastically increase your family's net worth and wealth. Let's assume you purchase a home at $250,000. What will that home be worth in five years time? According to the nationwide Home Price Expectation Survey, here is how much value that $250,000 home will gain in the following years: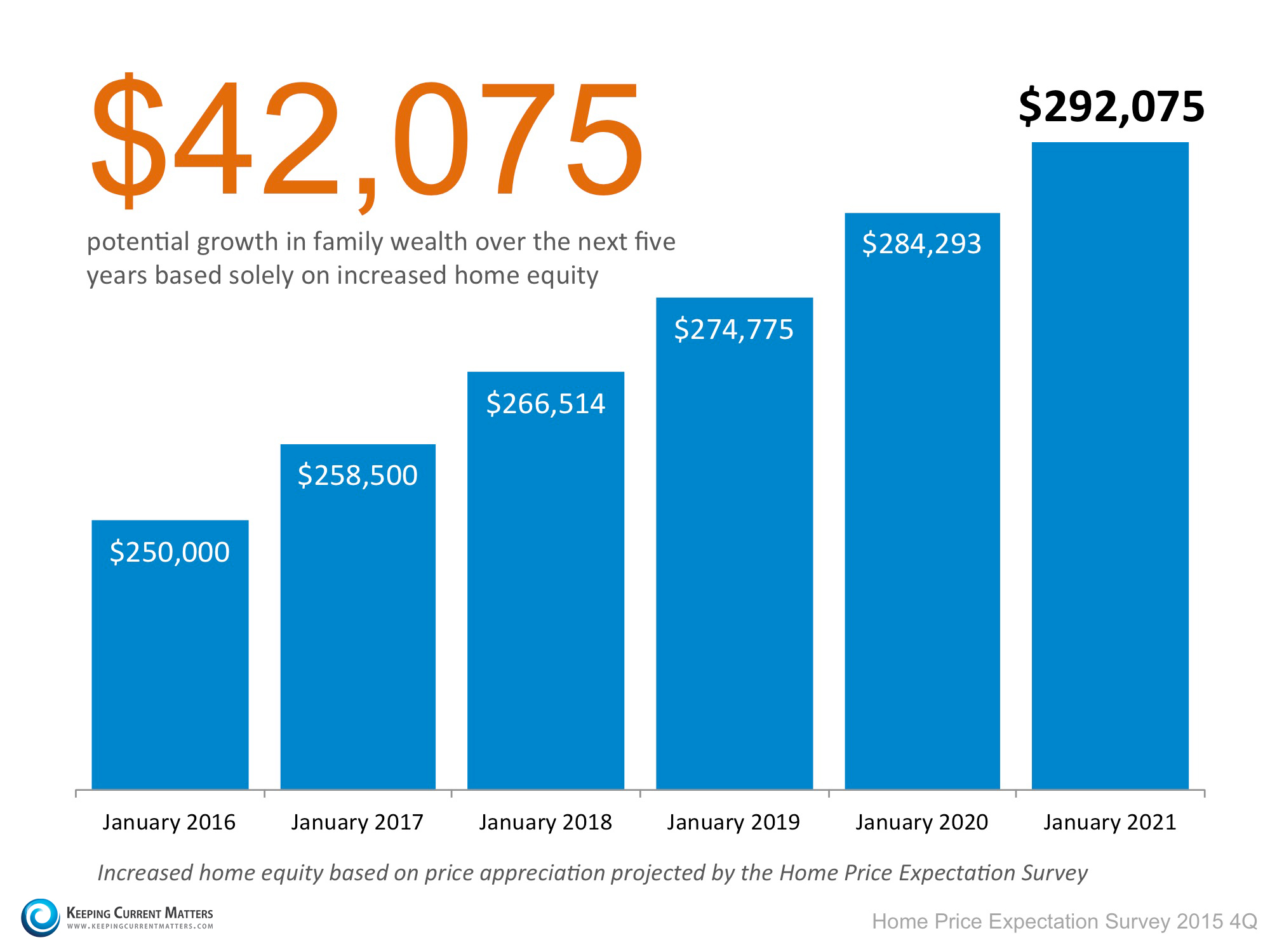 Bottom Line: Not only does home ownership provide a greater net worth, it provides a stable and safe environment for your family. Contact us today to evaluate your ability to purchase your dream home and increase your family wealth!
The Lowry Team – Keller Williams Realty is an award winning, full service real estate firm specializing in West Chester, Liberty Township, Mason, Monroe and the Northern Suburbs of Cincinnati. The Lowry Team is "Different By Design"… taking a team approach to home buying and selling. The Lowry Team consists of members that are focused on areas of specialization including Listing Specialists, Buyer Specialists, Transaction/Listing Coordinator, Inside Sales Associate and a Marketing Director.
Don't Hire an Agent…Hire a Team.  The Lowry Team.
Buyers and Sellers can reach The Lowry Team Keller Williams at 513-874-1830.
Other Articles You May Be Interested In:
Search the entire Cincinnati MLS for Homes For Sale
Find Out The Current Market Value Of Your Home
A Complete Guide to Buying a Home
Where Interest Rates Are Headed
What credit score is needed to buy a home?
What does it take to buy a home in today's market?
Common Real Estate Terms You Should Know
Buy a Home With a Low Down Payment
Buying a Home Step 1: Get Pre Approved