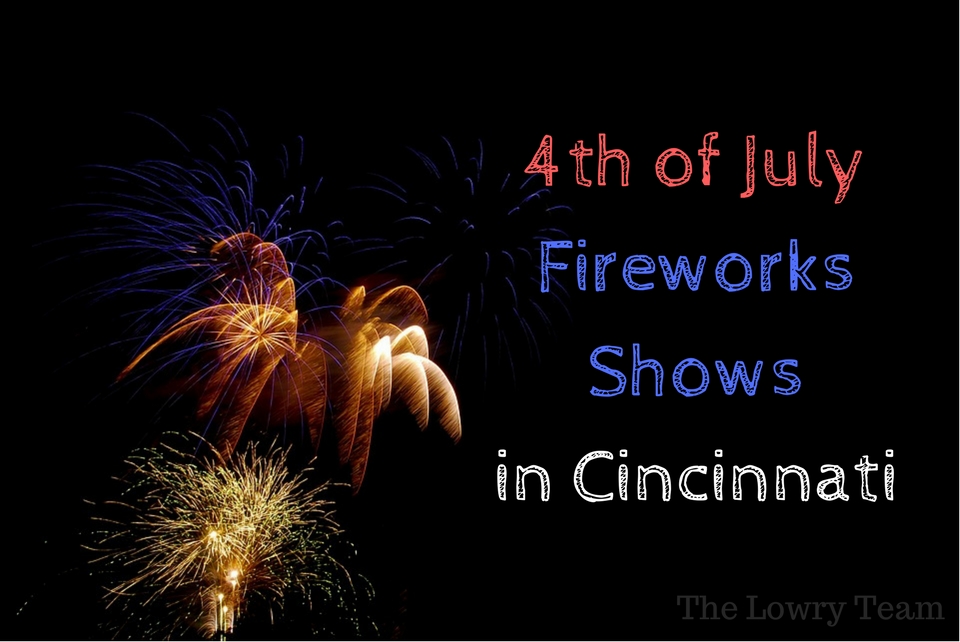 July 2nd:
Light Up Liberty – Enjoy carnival activities, food, live music, and a fantastic fireworks show in Liberty Township.
July 3rd:
Red Rhythm and Boom – The fun begins in Mason at 4 PM with access to carnival and kid zone activities such as a zipline, extreme air trampolines, interactive inflatables, a climbing wall, and more! The fireworks display will start at 10 PM.
Red White and Kaboom – Fireworks, food, and music at four great viewing locations in Fairfield.
Madeira Independence Day Festivities – Enjoy a parade, family activities, and fireworks at Sellman Park.
Sparks in the Park in Milford – Celebrate the 4th with Milford's first annual Sparks in the Park celebration, which will have a classic car show, food, live music, and fireworks.
Coney Island Balloon Glow and Fireworks – Check out their music, entertainment, and rides before the hot air balloon show and fireworks display.
Fountain Square Independence Day Celebration – Celebrate with live music, food and fireworks downtown on Fountain Square.
July 4th:
Monroe Light Up the Sky – This free event will take place at Monroe Community Park. The fireworks start after it gets dark, but the party will be going on all day. There will be live music, food and craft booths, inflatable bounce houses, and more!
Red White and Blue Ash – Celebrate the 4th at Summit Park with music, entertainment, food, drinks, and family fun! The fun with end with a fireworks show at 10 PM.
Kings Island 4th of July Spectacular – There will be a fireworks display 10x bigger than their regular nightly display. They also offer free admission July 1st – 4th to all active and retired members of the US military.
Loveland Independence Day Celebration – Food trucks, a parade, live music, and a fireworks show make for a fun 4th of July celebration in historic downtown Loveland.
Ault Park Independence Day Fireworks – Enjoy music, food, and fireworks with an absolutely fantastic view!
We hope this list of great 4th of July Fireworks Shows in Cincinnati helps you plan some fun for your weekend! Happy 4th!!
This list is provided courtesy of Lowry Team Real Estate. 513-368-3751