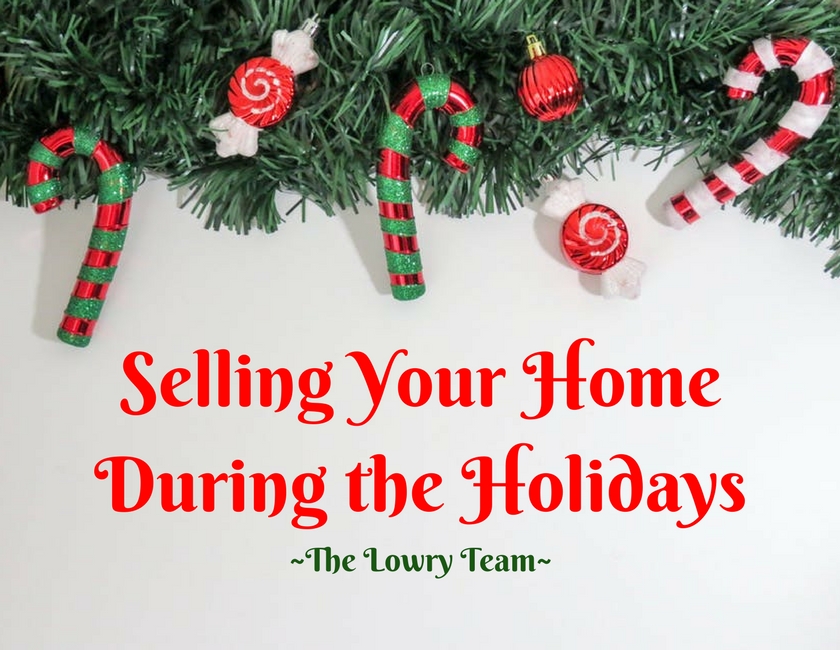 Every year around this time, home owners all over are deciding to either postpone putting their home on the market or take it off the market until after the holidays. There are several major reasons why this is a bad idea:
Relocation buyers are out there. Many companies are still hiring throughout the holidays and need their employees in their new positions as soon as possible.
Purchasers who are looking for homes during the holidays are serious buyers and are ready to buy now.
You can restrict the showings on your home to the times you want it shown. You will remain in control.
Homes show better when decorated for the holidays.
There is less competition for you as a seller right now.
The desire to own a home doesn't stop when the holidays come. Buyers who were unable to find their dream home during the busy spring and summer months are still searching!
The supply of listings increases substantially after the holidays. Also, in many parts of the country, new construction will continue to surge reaching new heights in 2018, which will lessen the demand for your house.
If you've decided to use this time of year to your advantage, you've made a great choice! Here are some tips to help guide you:
If possible, put your house on the market before you decorate for the holidays. Pictures of your home will be taken for the MLS (Multiple Listing Service) and other marketing purposes looking as it normally would.
Once you have listed your house, decorate but don't go overboard. You don't want your house to seem cluttered and cramped. If necessary, move furniture out to accommodate your tree and other decorations.
Take advantage of this time of year when you have showings on your home. Your home feels even more cozy, warm and welcoming during the holidays. Appeal to all of the senses. Play Christmas music softly in the background. Bake Christmas cookies just before a showing and have them on a platter for the buyers to enjoy.
Lastly, use out of town guests to your advantage. Enlist their help in keeping your home clean and tidy. Assign everyone a task to complete each day. Delegate so you do not feel overwhelmed.
Thinking about selling your home during the holidays? 
Call or text The Lowry Team at 513-368-3751