The Lowry Team Keller Williams :: Cincinnati Museum Center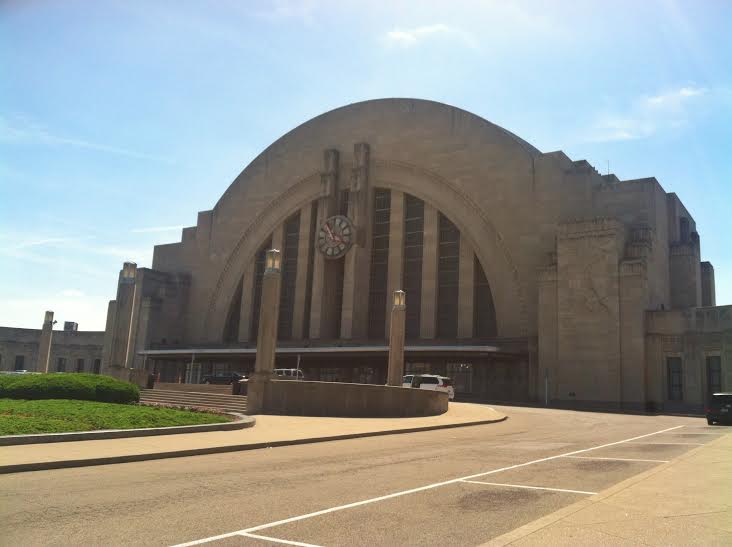 The Lowry Team Keller Williams Realty has chosen the Cincinnati Museum Center as the next feature in their Staycation Series.  There are many museums and activities all under one roof at the center, located at 1301 Western Avenue Cincinnati Ohio 45203.
Visit the Cincinnati History Museum and learn about Cincinnati's past.  There is a re-creation of Cincinnati's Public Landing circa 1850's and a steamboat that you can step aboard.  Learn about what Cincinnati was like during World War I. Interact with settlers and other people of that era.  One special exhibit they have is Cincinnati In Motion.  It is a model of Cincinnati in the 1900-1940's complete with working trains, streetcars and inclines.  
Step back 19,000 years into the Ice Age by going to the Museum of Natural History and Science.  Explore caves, waterfalls, fossils and a bat colony.  Check out the Dinosaur Gallery Exhibit to see replicas of the T-Rex, Allosaurus and more!  
The Duke Energy Children's Museum is consistently ranked in the top ten children's museums in the United States It is hands on fun for kids of all ages in the areas of the arts, culture, reading, science and more.  Kids love to play in Kids Town, a miniature town that includes a grocery, veterinarian's office, post office and more.
The Omnimax Theater features a five-story domed screen and surround sound.  Currently you can choose to see The Hidden Universe, The Island of Lemurs:  Madagascar, and Mystery Of The Nile.  
In addition to all of the museums, The Cincinnati Museum Center also has shops and a food court.  The Cincinnati Museum Center is open from 10 am – 5 pm Monday – Saturday and from 11 am – 6 pm on Sundays. You can buy a pass to all of the above mentioned museums and Omnimax Theater for $18 for adults, $13 for children ages 3-12, $5.50 for kids ages 1-2 and it is free for children under 1 year of age.  You may also purchase tickets to individual museums if you do not have an entire day to spend in all of them.  Parking costs $6 and is reduced to $4 after 4:30 pm.
For more information on the Cincinnati community or housing market,
Contact The Lowry Team of Keller Williams Realty Associate Partners today.
The Lowry Team is an award winning, full service real estate firm specializing in  West Chester, Liberty Township, Mason, Monroe and the Northern Suburbs of Cincinnati. The Lowry Team's culture is that of a fun, high energy group who prides themselves on providing, personal, professional real estate service.
The Lowry Team is "Different by Design"…taking a team approach to home buying  and selling. The Lowry Team consists of members that are focused on areas of specialization including Listing Specialists, Buyer Specialists, Transaction/Listing Coordinator, Inside Sales Associate and a Marketing Director.

Don't Hire an Agent…Hire a Team. The Lowry Team.
Buyers and Sellers can reach The Lowry Team – Keller Williams at 513-874-1830.
Other articles you may be interested in:
Staycation Idea  – Coney Island
Staycation Idea – Great Wolf Lodge
Home Improvements That Are Worth The Investment
Homes For Sale In Cincinnati Ohio
Luxury  Homes For Sale In Cincinnati Ohio
Find Out The Current Market Value of Your Cincinnati Home