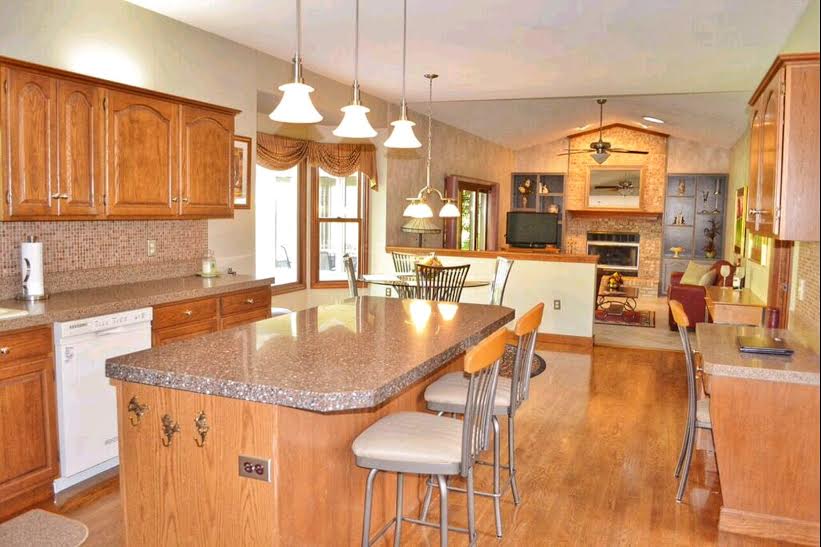 We've all seen those home listing photos of the agent in the bathroom mirror, the pets in the living room, and the dirty laundry on the floor. Those photos are funny to look at, but they're not going to help sell your house. Here are few easy tips to prepare your house for fantastic listing photos so you can impress more buyers and sell your house faster!
Window Treatments – Open all the curtains and blinds in every room to let natural light in.
Lighting – Turn all interior lights on, and any ceiling fans off. Replace any burnt out light bulbs.
Pets – Keep all your pets out of the house (or at least out of the way). Hide away all pet supplies, food dishes, crates, scratching posts, etc.
Vehicles – Move all vehicles away from the home or park them in the garage. Don't leave any in the driveway or parked on the street in front of the house. Close your garage doors.
Tables/Counters – Remove all clutter from kitchen and bathroom counters, shelves, tables, bedroom dressers, etc. Have a minimalist mindset with what you leave out.
General – Make sure your home is as tidy as possible. Put away all the laundry, make all the beds, close all the toilet seats, vacuum your carpets, etc. Make sure the front and backyards are well manicured, with cut grass, trimmed bushes, etc.
If you prepare your house for listing photos, it can definitely help improve the quality of the photos and sell your house faster. The listing photos of your home provide the very first impression buyers will have of your home. You want them to be impressed enough that they want to schedule a showing. If you have great listing photos, you will impress more buyers, and ultimately sell your house faster.
Thinking of selling your house? Call or text Eric Lowry at 513-368-3751.
Don't forget to ask about The Lowry Team's Sale Guarantee…
We'll sell your home in 88 days, or we'll sell it for FREE!

The Lowry Team – Keller Williams Realty is an award winning, full service real estate firm specializing in West Chester, Liberty Township, Mason, Monroe and the Northern Suburbs of Cincinnati. The Lowry Team is "Different By Design"… taking a team approach to home buying and selling. The Lowry Team consists of members that are focused on areas of specialization including Listing Specialists, Buyer Specialists, Transaction/Listing Coordinator, Inside Sales Associate and a Marketing Director.
Don't Hire an Agent…Hire a Team.  The Lowry Team.
Buyers and Sellers can reach The Lowry Team Keller Williams at 513-874-1830.
Other Articles You May Be Interested In:
Search the entire Cincinnati MLS for Homes For Sale
Find Out The Current Market Value Of Your Home
Where are interest rates headed?
Why Use a Real Estate Team Instead of a Single Agent
Sell Your House Faster – Stage It With Color!
Preparing Your Home for Sale: 10  Tips for Staging a Home
Can my real estate agent represent me on new construction?