It's Tuesday, so this must be the Tuesday Open House – West Chester & Mason Ohio Real Estate News
What is Tuesday Open House??  Well, it's clearly not an "open house". Open Houses don't sell homes… great internet marketing does… however it makes a really great title for a weekly blog post on West Chester & Mason Ohio Real Estate News.
It is my way of throwing the doors open on the RealEstate-Ink.com blog and offering up a few quick articles and facts on real estate for the West Chester, Liberty Township, Beckett Ridge, Mason and Fairfield Township, Ohio areas. It is not intended to be all about homes for sale, but it will be about that some of the time…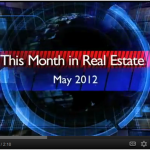 This Month In Real Estate – May 2012 shares the one thing that you can do to sell your home quicker.  The short answer… staging.  The big question is "Which things should you do in preparing  your home for sale?".  And the one thing you really need to know: Pricing Matters Most.  Check out the full video for more details by clicking on the video image.
Searching For The MLS?  First let's define what the MLS is.  The Multiple Listing Service (MLS) is the database of homes listed for sale by area real estate brokers.  In the Cincinnati area our MLS is called the Multiple Listing Service of Greater Cincinnati.  The inventory of homes available for sale is made available to all of the member brokers to display on their individual websites by the Cincinnati MLS.  Just to clarify however, there is no place on the internet where a consumer can actually search the Cincinnati MLS.  What is being searched is the listings for sale on real estate brokers websites.  You can search the MLS inventory of homes listed for sale on our Real Estate Search Engine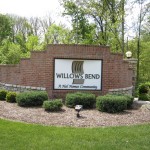 Home-a-rama 2012.  Home-a-rama 2102 in Cincinnati is quickly approaching.  The 2012 Home-a-rama is being held at Willows Bend subdivision in Miami Township.  This is the 50th Anniversary of the luxury home show.  This year's show features homes built by six luxury home builders in prices ranging from $675,000 – $950,000.  You can view the Home-a-rama neighborhood homes listed for sale here
The Square @ Union Centre.  The Square @ Union Centre is the site of the Thursday night concert series known as the After Hours on The Square @ Union Centre.  Find more information on the After Hours On The Square @ Union Centre concerts  here.