Home Values In West Chester Ohio
Wondering if the real estate market in West Chester Ohio has stabilized?
Get Your Own Real Estate Market Update
Free – Automated – Direct To Your Inbox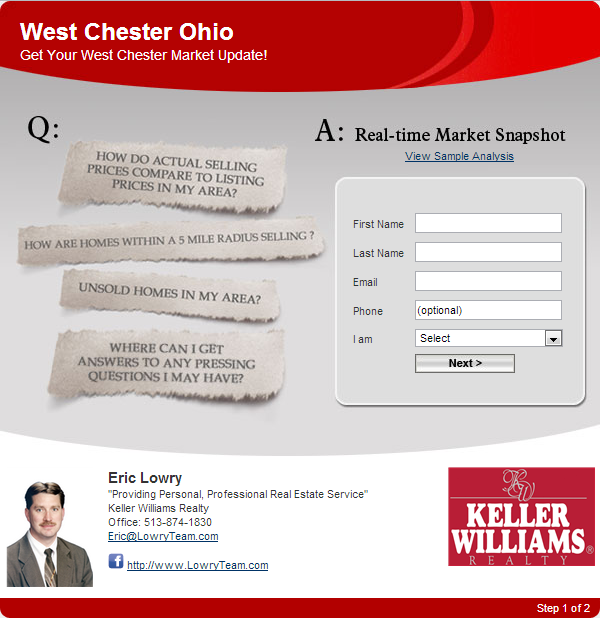 Getting ready to put your home on the market for sale and need more detailed data on what your home is worth?  Request a detailed Market Value Analysis here!
Other articles that may interest you:
7 Steps To Get Your Expired Listing Sold
Selling A Home In West Chester Ohio