Renting vs Owning in 2016
Trying to decide between buying a home or renting another year? Recent data might help you make up your mind.
There are currently low rental vacancy levels and a lack of new rental construction, which are driving rents up significantly. Rents are expected to outpace home price appreciation in the upcoming year. What does that mean for you? It means that renting is going to be more expensive than owning a home.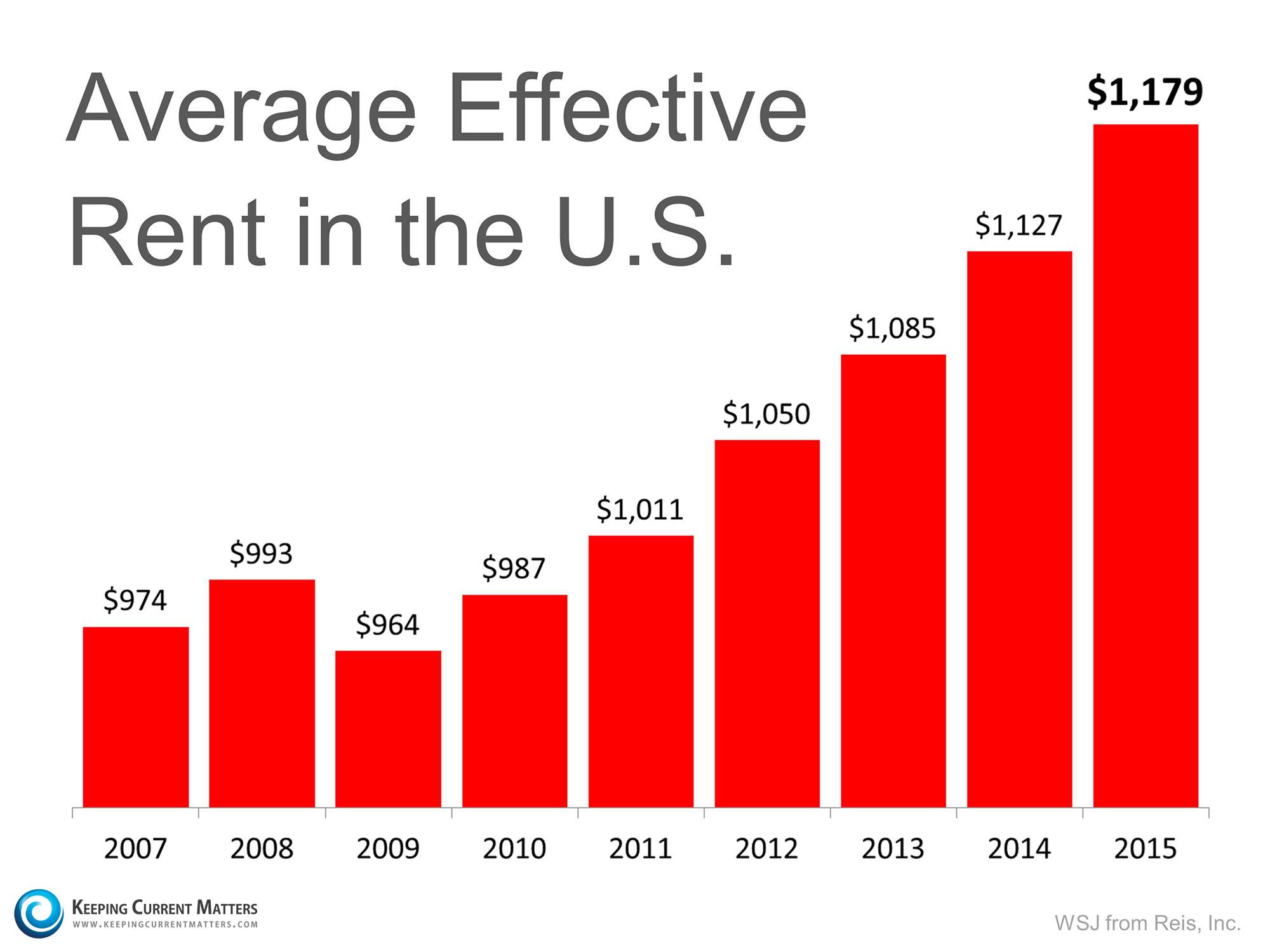 A recent Wall Street Journal article reports that "rents rose faster last year than at any time since 2007". On average rents rose by 4.6% in 2015; when over the previous 15 years they had only risen an average of 2.7% annually. Zillow's 2016 Housing Market Predictions state that "rising rents won't let up in 2016, and will continue to set new records. [2016] will bring the least affordable rents ever."
Many people choose to rent just because they aren't comfortable taking on the obligation of a home mortgage. However, unless you are living with family or friends rent free, you are paying a mortgage – either your own or your landlord's. Wouldn't you much rather put that money back into your own pocket? A home mortgage is like a forced savings which builds you equity in your home that you can use later on in life. If you are renting, you are only building your landlord's equity.
Right now interest rates are at historic lows, but they are projected to increase steadily throughout 2016. Your window of opportunity to get a low interest home loan is closing. An increase in mortgage rates of 0.5% is equal to a 10% increase in home prices and affordability, which significantly increases your monthly payment. So the question you should ask yourself is, can you really afford to keep renting?
Questions about buying a house? Contact The Lowry Team today at 513-874-1830.

The Lowry Team – Keller Williams Realty is an award winning, full service real estate firm specializing in West Chester, Liberty Township, Mason, Monroe and the Northern Suburbs of Cincinnati. The Lowry Team is "Different By Design"… taking a team approach to home buying and selling. The Lowry Team consists of members that are focused on areas of specialization including Listing Specialists, Buyer Specialists, Transaction/Listing Coordinator, Inside Sales Associate and a Marketing Director.
Don't Hire an Agent…Hire a Team.  The Lowry Team.
Buyers and Sellers can reach The Lowry Team Keller Williams at 513-874-1830.
Other Articles You May Be Interested In:
Search the entire Cincinnati MLS for Homes For Sale
Find Out The Current Market Value Of Your Home
A Complete Guide to Buying a Home
What credit score is needed to buy a house?
How much down payment do I need to buy a house?
Where are interest rates headed?
What does it take to buy a home in today's market?
Buy a Home With a Low Down Payment
Buying a Home Step 1: Get Pre Approved