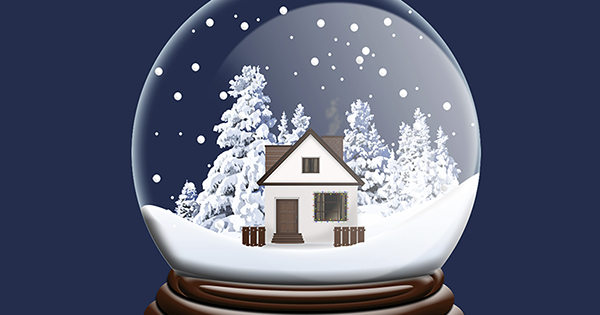 Buying a home in the winter is quite different from buying a home in the peak market of Spring and Summer. However, it can be very beneficial to you as a buyer.
While there are fewer homes on the market in the winter, there are also fewer buyers. That mean less competition for you as a buyer. When the market is hot in the Spring and Summer, buyers are out full force and your chances of getting into a multiple offer bidding war are much higher.
The sellers who put their homes on the market in the winter, generally do so because they need to sell. All the low activity on the market also results in sellers being much more motivated to sell. Buying a home in the winter months can benefit you when it comes to negotiating. The sellers are more likely to accommodate buyers in the winter regarding things such as selling price, closing costs, closing date, etc.
You also have more time to make decisions in the winter. Not to say, you should wait too long to make a decision on a home, but you have more time than you would otherwise. In the Spring and Summer, if you find a home you love, you need to act fast and submit an offer. If you wait to "sleep on it" in the Spring, you likely won't ever be sleeping in it. Another buyer will likely buy it right it out from under you when the market is hot.
Buying a home in the winter also allows you a unique opportunity – assessing the home's winter fitness. You get to see how a home holds up to the weather.  You will be able to tell how well insulated the home is, if the windows let cold air in, and how well the heating system is working.
Since there is less activity in the winter months, real estate professionals, such as Realtors and lenders, are also much more likely to be available to you. They will be able to dedicate more time and focus to helping you buy a home. Lenders sometimes even are willing waive various fees in the winter months in order to encourage buyers to use their services. In addition, a lot of moving companies lower their prices in the winter.
So if you are thinking of buying a home in the winter search homes for sale here, then throw on a warm coat and get out there house hunting!
Ready to get your home search started? Contact The Lowry Team today! 513-874-1830

The Lowry Team – Keller Williams Realty is an award winning, full service real estate firm specializing in West Chester, Liberty Township, Mason, Monroe and the Northern Suburbs of Cincinnati. The Lowry Team is "Different By Design"… taking a team approach to home buying and selling. The Lowry Team consists of members that are focused on areas of specialization including Listing Specialists, Buyer Specialists, Transaction/Listing Coordinator, Inside Sales Associate and a Marketing Director.
Don't Hire an Agent…Hire a Team.  The Lowry Team.
Buyers and Sellers can reach The Lowry Team Keller Williams at 513-874-1830.
Other Articles You May Be Interested In:
Search the entire Cincinnati MLS for Homes For Sale
Find Out The Current Market Value Of Your Home
A Complete Guide to Buying a Home
First Time Homebuyers Frequently Asked Questions
Increase Your Family's Net Worth
Common Real Estate Terms You Should Know
What credit score is needed to buy a home?
Where are interest rates headed?
What does it take to buy a home in today's market?