The Lowry Team – Keller Williams West Chester
Closes Another Real Estate Transaction In Maineville Ohio.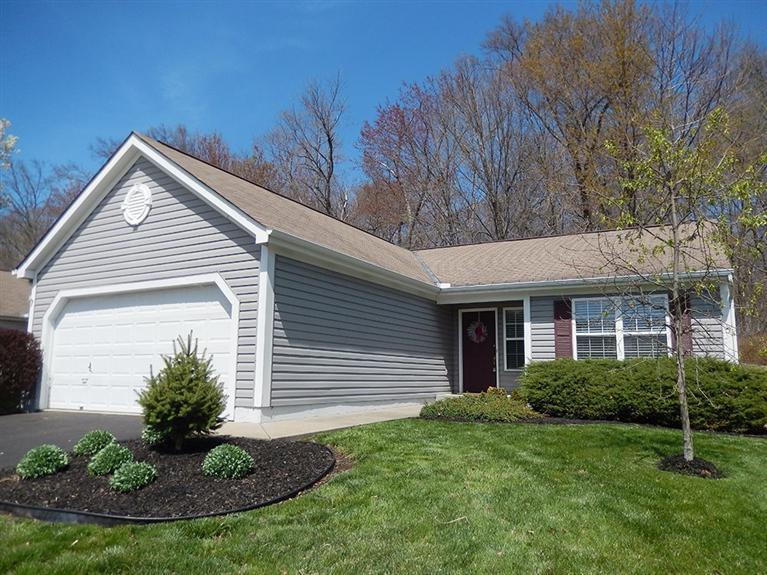 The property at 720 Weeping Willow Lane Maineville, Ohio 45039 was a 3 bedroom, 2 bath ranch home.   The home is in the Little Miami Local City School District and has a lovely deck with private, wooded views.  The property sold for $131,400 and was only on the market 5 days.  The Lowry Team Keller Williams West Chester represented the buyer in this transaction.
The Lowry Team helped their clients, that were currently renting, buy their first home.  The price point the buyers were looking in was a difficult match for the list of "must haves."  After 5 months, just the right house came on the market.  Homes that are in great shape and are priced correctly aren't lasting long on the market, therefore they made the showing a priority in their schedules. They offered a price they hoped the sellers could not refuse and that would not go into multiple offers.  In the end, the sellers paid for a home warranty and some of the closing costs.  The buyers got a home with everything on their "want" list plus more.
Another happy client of The Lowry Team!  Call the Lowry Team – 513-874-1830.  
We would love to help you buy or sell your home!
For more information on the local communities or housing market,
Contact The Lowry Team Keller Williams Realty
The Lowry Team is an award winning, full service real estate firm specializing in  West Chester, Liberty Township, Mason, Monroe and the Northern Suburbs of Cincinnati. The Lowry Team's culture is that of a fun, high energy group who prides themselves on providing, personal, professional real estate service.
The Lowry Team is "Different by Design"…taking a team approach to home buying  and selling. The Lowry Team consists of members that are focused on areas of specialization including Listing Specialists, Buyer Specialists, Transaction/Listing Coordinator, Inside Sales Associate and a Marketing Director.
Don't Hire an Agent…Hire a Team.  The Lowry Team.
Buyers and Sellers can reach The Lowry Team – Keller Williams at 513-874-1830.
Other articles you may be interested in:
Buying A Home In Today's Market
The Lowry Team Closes Another Home For A Past Client
The Lowry Team Helps Homeowners Sell Their Maineville Home After Just 3 Days On The Market
Find the Current Market Value of Your Home
Homes For Sale in Maineville, Ohio