The Lowry Team Keller Williams :: Labor Day Weekend Fun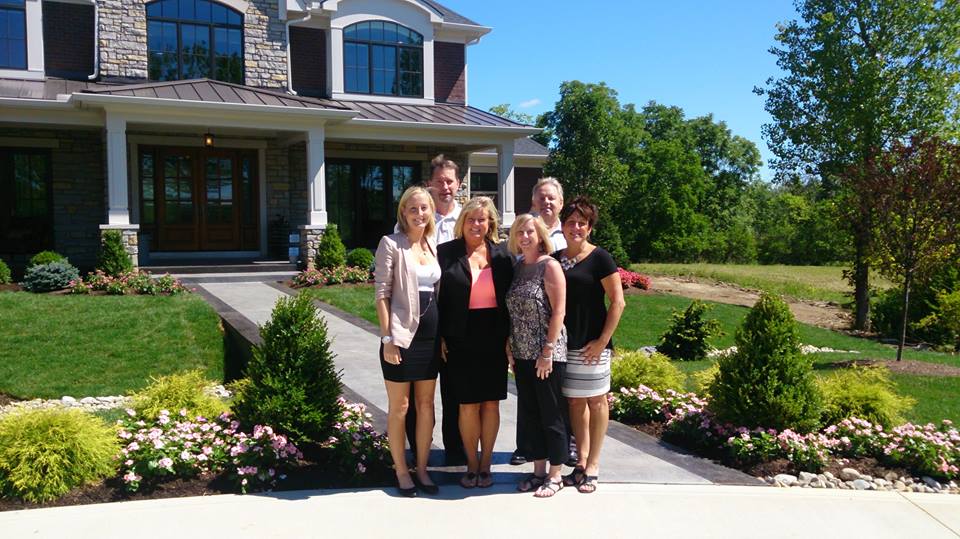 The Lowry Team is looking forward to the long weekend and all of the fun activities going on around town!  Labor Day weekend is a great time to get away, have a backyard BBQ or enjoy some of the many fun things to do in Cincinnati, Ohio. Let's begin with tonight!
Thursday, August 28th is the very last After Hours On The Square of the season.  From 6 pm – 9 pm at 9285 Centre Pointe Drive West Chester, Ohio 45069 The Naked Karate Girls will perform. Get to The Square for music, beer, food and fun!
Fairfield, Ohio is also holding their very last summer concert at 301 Wessel Drive Fairfield, Ohio 45014 on Thursday, August 28th.  Groovin' On The Green begins at 7 pm and ends at 9 pm. Blue Stone Ivory will perform classic style rock 'n roll from the 60's and 70's.
The Ohio Renaissance Festival begins Saturday, August 30th and runs until October 19th in Harveysburg, Ohio.  The festival is located off of State Route 73 in Warren County.  It is open from 10:30 am – 6 pm Saturdays, Sundays and Labor Day.  At the festival you will be entertained, participate in arts and crafts, and enjoy food and drink; all from the Renaissance era.   Cost is $21.95 for adults and $9.95 for kids ages 5 – 12.
Mason, Ohio presents the last concert of the Sunshine Concert Series on Sunday, August 31st. The Sweet Beats will perform a Beatles Tribute at 6 pm at The Golf Center Kings Island.  The Golf Center is located at 6042 Fairway Drive Mason, Ohio 45040.
The 38th annual Cincinnati Bell WEBN Fireworks returns Sunday, August 31st with a "Back to the Fireworks" theme.  From noon until 4:45 pm the P&G Pavilion Stage will have music from DJ Self Diploma and the 80's band Elementz.  Other activities include a cardboard boat race and rubber duck regatta which will support the Free Store Food Bank.  Sawyer Point festivities run from noon – 10 pm with car shows, face painting , an 80's activity zone and more.  Rozzi's Famous Fireworks begin at 9:05 pm.  Sawyer Point is located at 705 E. Pete Rose Way in Cincinnati.  This is a family friendly, alcohol free event. Food, soft drinks and water will be available to purchase.
5/3 Bank hosts the West Chester Concert Series at Keehner Park on Monday, September 1st.  The West Chester Symphony will perform from 7 pm – 9 pm at the amphitheatre locatEd at 7211 Barrett Road West Chester, Ohio 45069.  Pack a picnic and enjoy the free concert under the stars.
Be safe and have fun this Labor Day Weekend!
For more information on local communities or the housing market,
Contact The Lowry Team of Keller Williams Realty Associate Partners today.
The Lowry Team is an award winning, full service real estate firm specializing in  West Chester, Liberty Township, Mason, Monroe and the Northern Suburbs of Cincinnati. The Lowry Team's culture is that of a fun, high energy group who prides themselves on providing, personal, professional real estate service.
The Lowry Team is "Different by Design"…taking a team approach to home buying  and selling. The Lowry Team consists of members that are focused on areas of specialization including Listing Specialists, Buyer Specialists, Transaction/Listing Coordinator, Inside Sales Associate and a Marketing Director.
Don't Hire an Agent…Hire a Team.  The Lowry Team.
Buyers and Sellers can reach The Lowry Team – Keller Williams at 513-874-1830.
Other articles you may be interested in:
Lisa Tesmer's Cincinnati Bucket List
Jessica Lowry's Cincinnati Bucket List
Glendale Beer & Wine Festival Benefiting The Cure Starts Now
Homes For Sale In West Chester Ohio
Homes For Sale In Fairfield Ohio
Luxury  Homes For Sale In Mason Ohio
Find Out The Current Market Value of Your Cincinnati Home