513-368-3751 to Connect with a Top Real Estate Agent in Cincinnati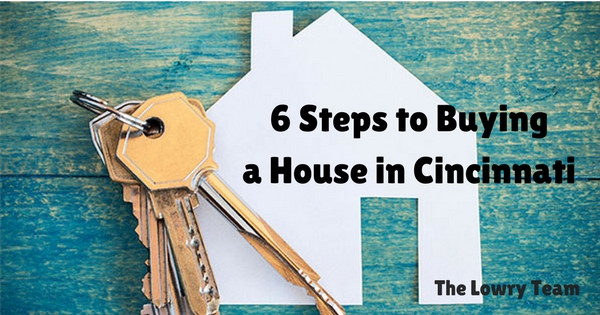 The absolute first step to buying a house in Cincinnati is to save up for a down payment and work on building your credit. You may think that you need to save 20% for a down payment, but that's actually not true. Many home buyers put as little as 3.5% down or even 0% down depending on if you qualify for certain loan types. However, you don't want to become "house poor" so make sure you have enough for your down payment, plus a cushion for any unexpected expenses that may come up.
Meet with a Realtor. You want to make sure you find a Realtor that you feel comfortable with and who will go the extra mile for you. In this market, it's imperative that your Realtor have a flexible schedule in order to get you into homes as soon as possible when they hit the market (because they are selling really fast these days!). You may also want to consider hiring a Realtor who is part of a team. A team can provide a level of expertise and customer service that an individual Realtor would be unable to provide.
The next step is crucial; get pre approved. Your Realtor will be able to provide you with lender recommendations to help you with this step. A pre approval is a dry run of the loan process. A mortgage lender gathers information from you regarding your income, debts, assets, etc to determine how much home you can afford. The lender will be able to give you a hard number that you are pre approved up to, and will be able to give you a run down of what your monthly payment would look like at each price point. There may also be several different loan types available to you depending on your situation. You may qualify for FHA, VA, USDA or Conventional.  A lender will be able to talk you through your options and help you determine which would be the best fit for you.
Once you are pre approved, you are in the clear to go see some homes! Typically this is the fun part, but in today's market it can be a little stressful. Why you ask? Well, inventory is very low right now so as new homes are listed they are selling very, very quickly. It's important that you and your Realtor are checking daily for homes that fit your criteria, and that when you come across one that interests you, you make the time to go see it as soon as possible.
So you found a home you love; now it's time to make an offer. Since today's market is so competitive, you will need to be prepared to make a strong offer. On average, homes today are selling at 99% of the list price. If you are buying in a popular price range, there may even be multiple offers on the same home. Your Realtor will be able to look  at comps (comparable home sales) to help you decide on what you want your offer to be.
Once your offer is accepted, you will need to schedule and negotiate your home inspection. Your Realtor will be able to help provide a recommendation to a great home inspection company. It is highly advisable that you take the time off work to be present during your home inspection. Not only, will the inspector discover any potential problems with the home, but you will learn all about the home and its mechanics. As you can imagine, knowing your new home inside out will come in very handy in the future.
If any problems arise during the home inspection, you and your Realtor will negotiate will the sellers to come to an agreement regarding any repairs that need to be completed prior to closing.
Once you get through inspections, it's time to schedule that final walkthrough and closing. The final walkthrough typically takes place 24-48 hours before the closing. It's your chance to walk through the home with your Realtor to make sure all necessary repairs have been completed and that everything looks good. Which brings us to the closing. At the closing you will need to bring ID's and be prepared to sign a lot of documents. A title company representative will go over all the paperwork with you, then you will get the keys to your new home.
This may seem like a lot to take in all at once, but your Realtor will help you take it one step at a time and make the process as enjoyable and easy as possible. The Lowry Team has over 17 years of real estate experience, and rave reviews from past clients. We would love to be the ones to help you find your perfect home!
If you're not quite ready to speak with a Realtor just yet, you can start with reading this Cincinnati home buying guide, then start searching homes in the Multiple Listing Service (MLS) where you will find all homes that are currently listed for sale. The information is updated several times daily so you will never miss a new listing!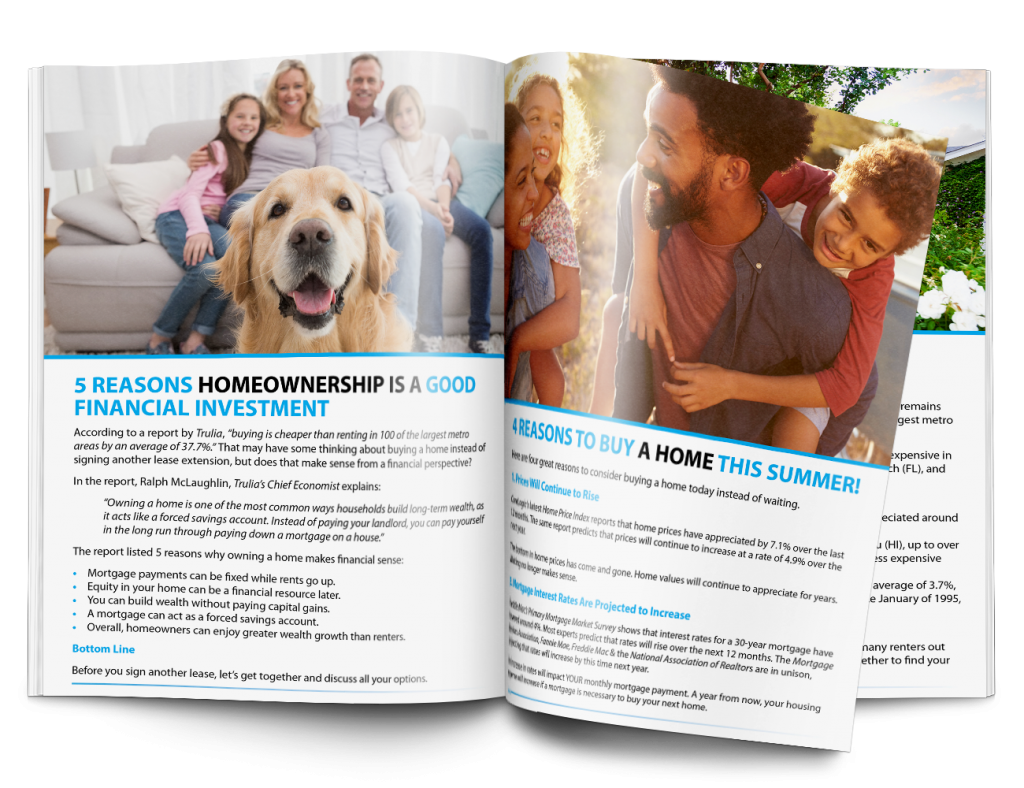 You may be wondering if now is a good time to buy a home…or if interest rates are projected to rise or fall. This free eGuide will answer many of your questions and likely bring up a few things you didn't even know you should consider when buying a home.
Check it out, and feel free to get in touch if you have any questions.
Call or text us at 513-368-3751.