Mason Ohio Homes For Sale

HISTORY OF MASON HOMES COMMUNITY
The Mason community is a Northern suburb of Cincinnati. It is located South of the city of Dayton. It is the largest city in Warren County. Mason has some of the best shopping, dining, and entertainment opportunities in the area. Residents enjoy a wide variety of amenities and activities and are proud to call Mason home.
MASON COMMUNITY AMENITIES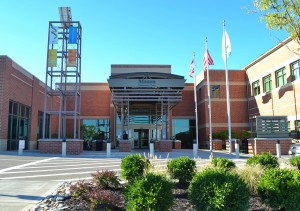 The Mason community is known for its many parks and golf courses. Residents can enjoy recreational facilities at more than a half a dozen parks that offer bike paths, hiking trails, fishing, playgrounds and shelters which are available for rental. Mason has many public and private 18 hole golf courses, putting greens and driving ranges. The Mason Community Center is a state of the art facility that has fitness and aquatic classes, organized sports, senior activities, health classes and screenings, enrichment programs and more.
MASON HOMES AND REAL ESTATE
Single family homes that can be found in the Mason community range from $100,000 to over $1,000,000. Mason also includes several condo and townhome communities that offer a golf course community lifestyle and all of the benefits of condo living. Condos and townhomes in Mason can range from $100,000 to $500,000. It is easy to buy or sell a home in the Mason community.
ACCESS TO AMENITIES
There is easy access to many amenities when you live in the Mason area, including:
Airports
Schools
Hospitals
Recreation
Shopping
Fine Dining and Restaurants
SCHOOLS AND COLLEGES
There are public and private schools in the Mason area. Mason is served by the Mason Local School District. Mason Schools are known for their excellence in academics, athletics and music programs. They consistently rank in Ohio's Academic Top 10. There are also many private school opportunities. There are a lot of choices in Mason when fulfilling your child's educational needs. A Mason real estate agent will be able to give you more detailed information about the Mason Ohio area.
MASON REAL ESTATE MARKET
Mason features a variety of styles and sizes of homes and condos. There is also a large range of price options. Mason real estate is near parks and other recreational facilities such as Great Wolf Lodge, Kings Island and more, making it a popular place to live, work and play.
FLOOR PLANS
There are multiple floor plans to choose from in Mason. Choose a traditional or custom built home. There are many two story and ranch homes in the Mason area. Choose a home near a golf or pool community. Mason also includes several condo and townhome communities that offer all of the benefits of condo living.
RESTAURANTS
Mason is conveniently situated between the cities of Cincinnati and Dayton. It is located just minutes from I-75, I-71 and I-275. It is near many shopping, dining and entertainment options such as Deerfield Towne Center, Voice of America and Kings Island.
ACTIVITIES IN THE MASON AREA
Conveniently located between the cities of Cincinnati and Dayton, Mason is a quick drive to professional sporting events, casinos, theaters and more.
MASON IS A GREAT PLACE TO CALL HOME
Mason has been a family friendly neighborhood for many people who work in the Tri-State area. Money Magazine named Mason "7th Best Place To Live" in 2013. Contact a Mason Ohio real estate agent to find out more about the community and everything it has to offer.
Mason Ohio is in zip code 45040. It has so much to offer with the convenience of being close to the cities of both Cincinnati and Dayton, Ohio.
Mason Homes For Sale $200,000 – $400,000
Mason Homes For Sale $400,000 – $600,000
Mason Homes For Sale $600,000 – $800,000
Mason Homes For Sale $800,000 – $1,000,000
Mason Homes For Sale Over $1,000,000