It's Tuesday, so this must be the Tuesday Open House.  Actually, it's the return of the Tuesday Open House Weekly Blog Post
What is Tuesday Open House?? Well, it's clearly not an "open house". Open Houses don't sell homes… great internet marketing does… but it seemed like a good title for this weekly blog post.
It is my way of throwing the doors open on the RealEstate-Ink.com blog and offering up a few quick articles and facts on real estate for the West Chester, Liberty Township, Beckett Ridge, Mason and Fairfield Township, Ohio areas. It is not intended to be all about homes for sale, but it will be about that some of the time…
Did You Miss It?  :: The Lowry Team has added two terrific new real estate agents to our team in the past two weeks.  Lisa Tesmer and Laura Koether are now working with The Lowry Team as Buyer Specialists and we couldn't be happier.  They are your "go to" resources for homebuying in today's real estate market!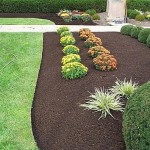 Boy Scout Mulch Sale :: The Boy Scout Mulch Sale has started.  If you are preparing your home to get it on the market for sale soon  don't forget the curb appeal.  As the old saying goes… you only get one chance to make a good first impression. So clean up the landscaping and get yourself some fresh mulch.  I'm not sure that there is a better way to go than to get it from the boy scouts. They even deliver!  You can just go directly to the boy scouts site right here.
Wondering What Homes Are Selling For? :: Use our Real Estate Market Snapshot Tool to see the prices of homes that have sold and the current list prices of homes for sale in your neighborhood.  It's FREE :: It's EASY :: It's DELIVERED STRAIGHT TO YOUR INBOX… Get Yours Right Here!
Are You On Facebook? :: Each week we recognize a facebook page that we think is relevant, fun or important.  This week our Facebook Page Of The Week is…  Visit them and "Like" their page:  http://www.facebook.com/ROLakota  As of this writing they have 426 fans, let's see how many more we can get them!!   You can also connect with us on Facebook at http://www.Facebook.com/LowryTeamRealEstate