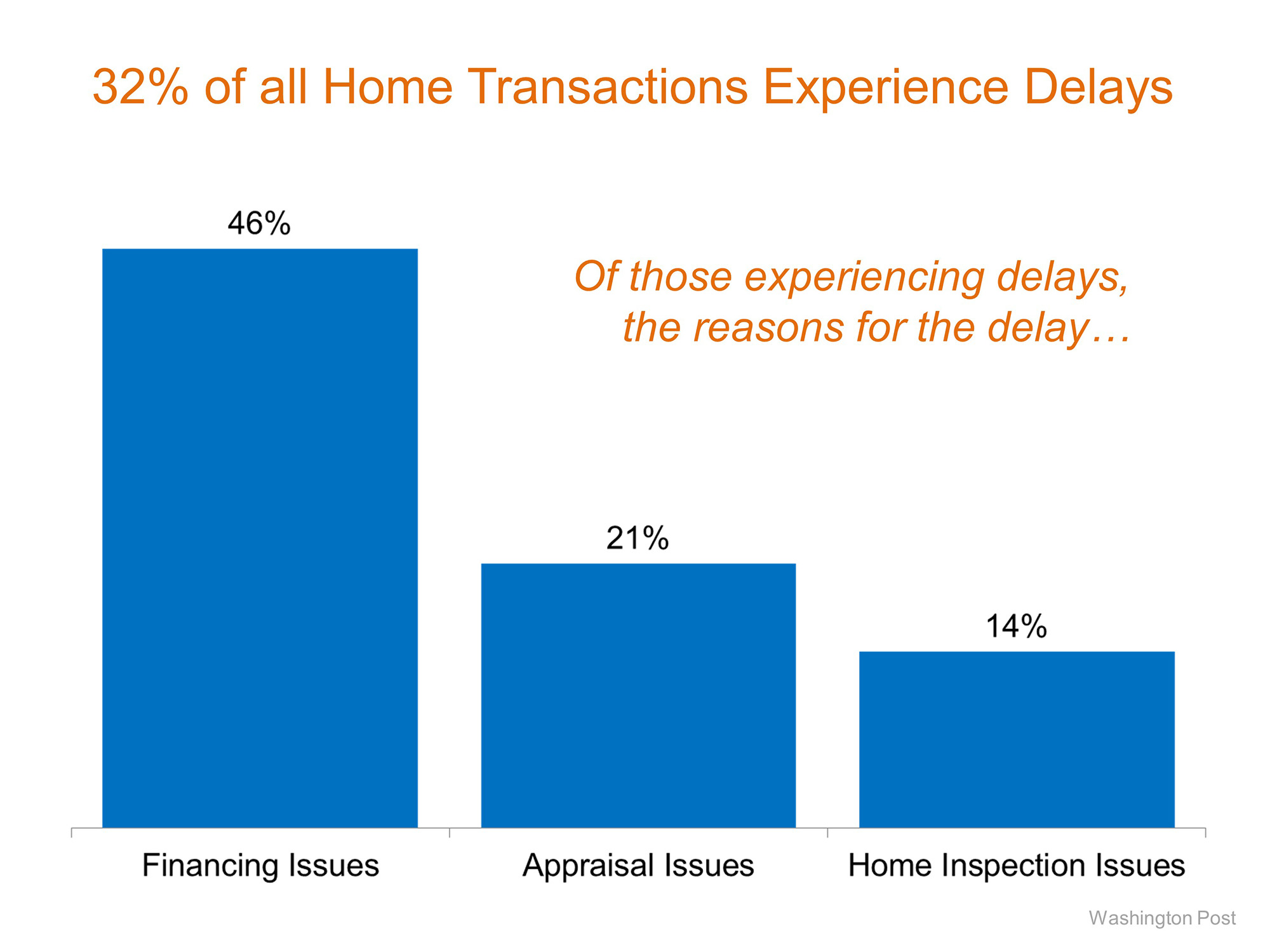 Did you get a call to find out your house closing is delayed? Well, don't panic or stress! Home closing delays are pretty common. In fact, 32% of all home transactions experience delays.
46% of the delays are caused by financing issues.
21% are delayed because of appraisal issues.
14% are delayed because of home inspection issues.
Financing, appraisal, and home inspections are very important aspects to resolve as they are the contingencies of the purchase contract. If a delay is necessary to get the issue resolved, try not to stress out. You'd probably rather have the closing delayed a bit, than the deal fall through completely.
Questions about the home buying or selling process? Contact The Lowry Team today.
Call or text 513-368-3751

The Lowry Team – Keller Williams Realty is an award winning, full service real estate firm specializing in West Chester, Liberty Township, Mason, Monroe and the Northern Suburbs of Cincinnati. The Lowry Team is "Different By Design"… taking a team approach to home buying and selling. The Lowry Team consists of members that are focused on areas of specialization including Listing Specialists, Buyer Specialists, Transaction/Listing Coordinator, Inside Sales Associate and a Marketing Director.
Don't Hire an Agent…Hire a Team.  The Lowry Team.
Buyers and Sellers can reach The Lowry Team Keller Williams by calling or texting 513-368-3751.
Other Articles You May Be Interested In:
Search the entire Cincinnati MLS for Homes For Sale
Find Out The Current Market Value Of Your Home
How much does a Realtor cost when buying a house?
5 Reasons 2016 is the Year to Buy a House
A Complete Guide to Buying a Home
What credit score is needed to buy a house?
How do I choose the right lender?
How much down payment do I need to buy a house?
Where are interest rates headed?
Why Use a Real Estate Team Instead of a Single Agent
Can my real estate agent represent me on new construction?