The Lowry Team :: Things To Do This Weekend In Butler County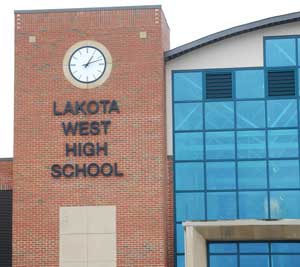 Looking for things to do this weekend?  This week, The Lowry Team picked 3 events taking place in Butler County Ohio starting tonight!
Thursday, October 16th Cruise-In to Bridgewater Falls.  This is the last night for the classic car show this season.  There is no registration fee for participating in the event. Cars should park in the lot near Mattress Firm and Party City at 3385 Princeton Road Fairfield Township.  The car show runs from 5 pm – 8 pm with music provided by DJ Toad.  Check out the shops and restaurants at Bridgewater Falls while you are there!
Saturday, October 18th from 1 pm – 5 pm is Pumpkin Patch in the Park.  This annual event is held at Harbin Park, 1300 Hunter Road in Fairfield. Enjoy a hayride, pumpkin picking, crafts, games, face painting and more. Tickets are $7 in advance for residents and $8 for non-residents. Ticket cost the day of the event is $10.  Tickets may be purchased at the Fairfield Community Arts Center or by calling Parks and Recreation at 513-867-5348.
Support the Lakota West bands on Sunday, October 19th from 11 am – 8 pm at Uno's Pizzeria. Uno's Pizzeria and Grill is located at 9246 Schulze Drive in West Chester.  The Dough Raiser event is being held to raise money for the bands to travel to the Rose Parade.  The buffet includes pizza, pasta, chicken fish, salads, and soft drinks. Live music will be performed both inside and outside of the restaurant.  Also included is face painting, balloons and magicians. Cost is $7 for ages 4-10 and $15 for anyone over the age of 10.
The Lowry Team Lives, Works and Plays in Butler County!
The Lowry Team is an award winning, full service real estate firm specializing in West Chester, Liberty Township, Mason, Monroe and the Northern Suburbs of Cincinnati. The Lowry Team's culture is that of a fun, high energy group who prides themselves on providing, personal, professional real estate service.
The Lowry Team is "Different by Design"…taking a team approach to home buying  and selling. The Lowry Team consists of members that are focused on areas of specialization including Listing Specialists, Buyer Specialists, Transaction/Listing Coordinator, Inside Sales Associate and a Marketing Director.
Don't Hire an Agent…Hire a Team.  The Lowry Team.
Buyers and Sellers can reach The Lowry Team, Keller Williams at 513-874-1830.
Other articles you may be interested in:
The Lowry Team Keller Williams :: Jessica Wald's Bucket List
Cincinnati Ohio Is The Best City For Recreation
Find the Current Market Value of Your Home