The Lowry Team – The Market Indicates That
Now Is a Good Time To Sell Your Home!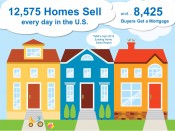 On an average, 12,575 homes are selling every single day in the United States.  If you have been thinking of selling but have been worried about the housing market, fear not, homes are selling!
Another concern both sellers and buyers have had is that people are having difficulty obtaining loans. According to the National Association of Realtors 2014 Existing Home Sales Report, over 8,000 buyers are getting mortgages every day.
As a matter of fact, in the State of Ohio, home sales in the past 12 months increased by 8.4% over the previous 12 months. The map put together by Corelogic illustrates that very few states have not seen an increase in total home sales.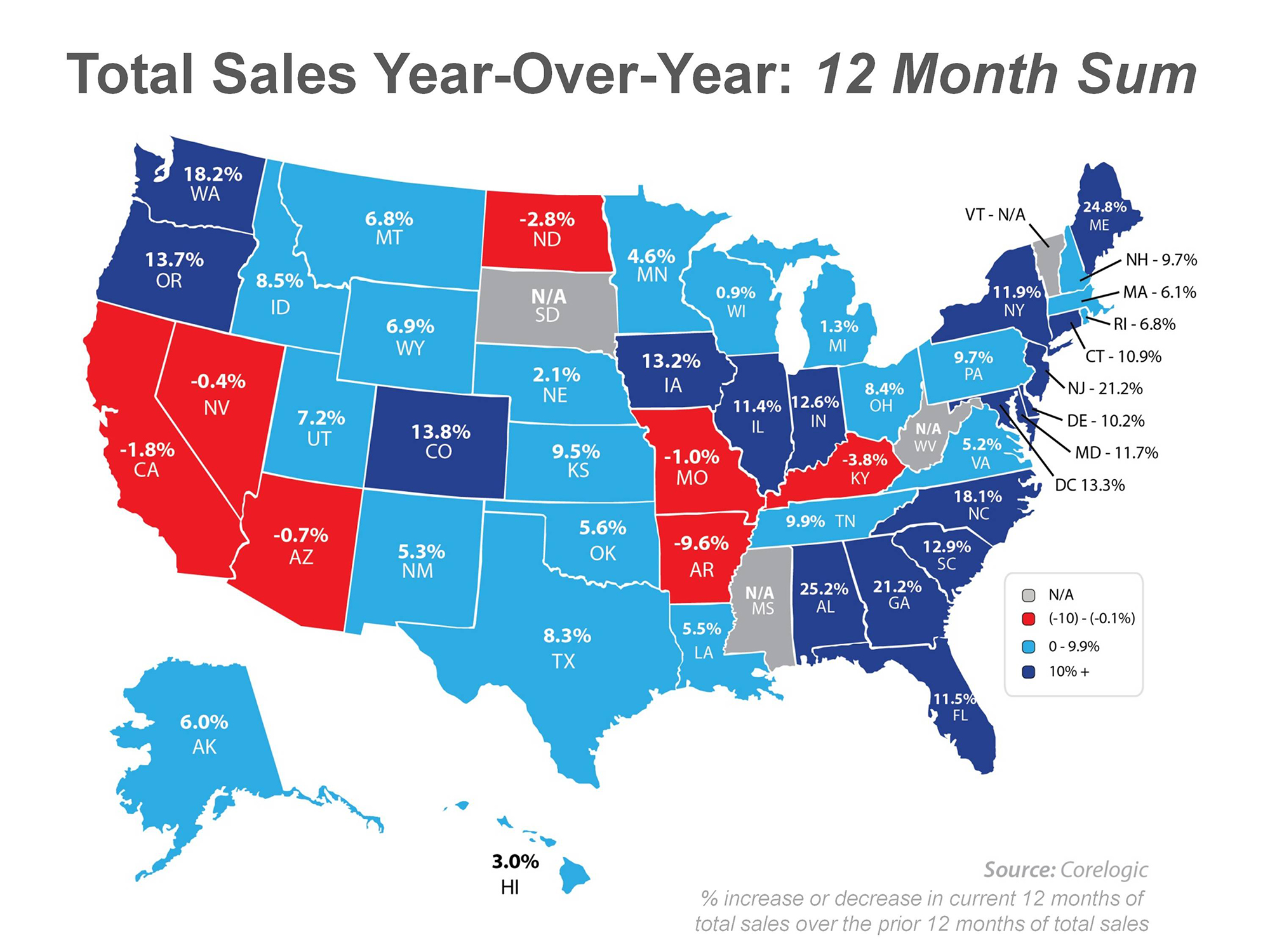 Right now the supply of homes for sale is below the average 6 month level of inventory. In addition, the number of people obtaining loans and buying homes is rising. Together, this is a great scenario for a person selling their home.
If you have been considering selling your home, contact Eric Lowry, CEO and Listing Specialist for The Lowry Team.  He can expand upon these market updates, answer any questions you may have and find you home's current market value. 513-874-1830


The Lowry Team – Keller Williams Realty is an award winning, full service real estate firm specializing in West Chester, Liberty Township, Mason, Monroe and the Northern Suburbs of Cincinnati. The Lowry Team is "Different By Design"… taking a team approach to home buying and selling. The Lowry Team consists of members that are focused on areas of specialization including Listing Specialists, Buyer Specialists, Transaction/Listing Coordinator, Inside Sales Associate and a Marketing Director.
Don't Hire an Agent…Hire a Team.  The Lowry Team.
Buyers and Sellers can reach The Lowry Team Keller Williams at 513-874-1830.

Other Articles  You May Be Interested In:
Why You Should Sell Your Home Now
Tips to Add Curb Appeal To Your Home