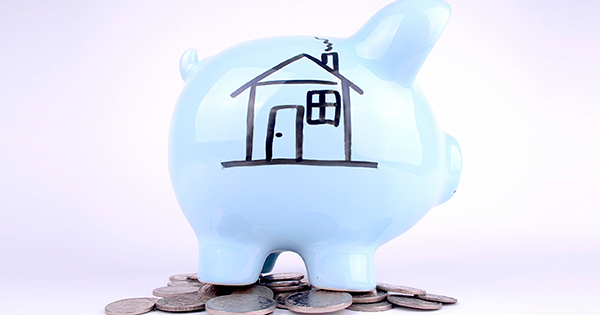 There is more to buying a house than just a down payment and a monthly mortgage payment. It's important to keep in mind all the different costs of buying a house so that you don't end up in a stressful financial situation. The following are several costs that some potential buyers aren't aware of before starting a home search.
Home Inspection – You really should never even consider buying a house without having a professional home inspector do a thorough examination of the property. Depending on the type of inspection package you get, the cost can range from around $500 – $850.
Closing Costs – These include appraisal fees, title insurance, attorney fees, property transfer taxes, lender fees, etc. These typically add up to a couple thousand dollars.
Home Insurance – Homeowners insurance is another common cost that most people don't think about when starting their home search. Cost depends on where you live and what insurance company you use.
Mortgage insurance – Many loan programs where a buyer puts down less than 20%, require mortgage insurance which protects the lender if a buyer defaults on their mortgage.
Moving costs – The actual process of moving can be costly as well. When moving you'll have to purchase packing materials and rent a truck or hire professional movers, the costs of which can add up quickly.
Bottom Line: Make sure you are financially well prepared to face all the extra costs involved in purchasing a home.
Questions about the costs of buying a house? Contact us today! Call or text 513-368-3751
The Lowry Team – Keller Williams Realty is an award winning, full service real estate firm specializing in West Chester, Liberty Township, Mason, Monroe and the Northern Suburbs of Cincinnati. The Lowry Team is "Different By Design"… taking a team approach to home buying and selling. The Lowry Team consists of members that are focused on areas of specialization including Listing Specialists, Buyer Specialists, Transaction/Listing Coordinator, Inside Sales Associate and a Marketing Director.
Don't Hire an Agent…Hire a Team.  The Lowry Team.
Buyers and Sellers can reach The Lowry Team Keller Williams by calling or texting 513-368-3751.
Other Articles You May Be Interested In:
Search the entire Cincinnati MLS for Homes For Sale
Find Out The Current Market Value Of Your Home
How much does a Realtor cost when buying a house?
5 Reasons 2016 is the Year to Buy a House
A Complete Guide to Buying a Home
What credit score is needed to buy a house?
How do I choose the right lender?
How much down payment do I need to buy a house?
Where are interest rates headed?
Why Use a Real Estate Team Instead of a Single Agent
Can my real estate agent represent me on new construction?