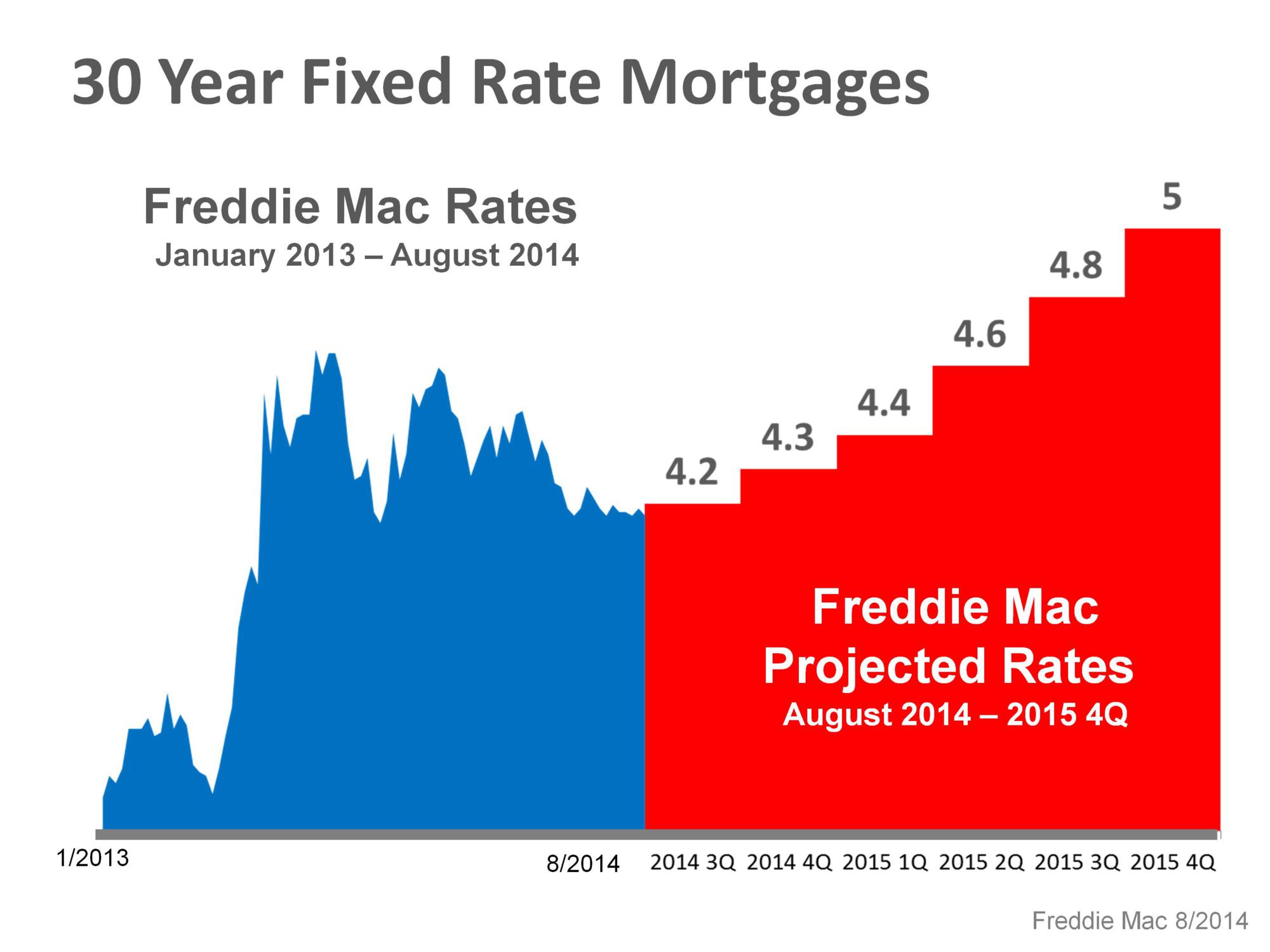 Q. Is it better to wait until I have a bigger down payment before I purchase a home?
A. It completely makes sense to want to have a bigger down payment before you buy. However, the longer you wait to buy, the more the house is going to cost you.
We have most likely already seen the lowest interest rates that we will see for awhile. Interest rates are projected to rise to 5% by 4th Quarter of 2015, according to Freddie Mac.
Not only are interest rates rising over time, but the cost of the house is increasing as well. If you take into consideration that both interest rates and the price are going up, are you going to be able to save what you consider to be a large enough down payment?
For example, if you were to purchase a $250,000 house at a 4.10% interest rate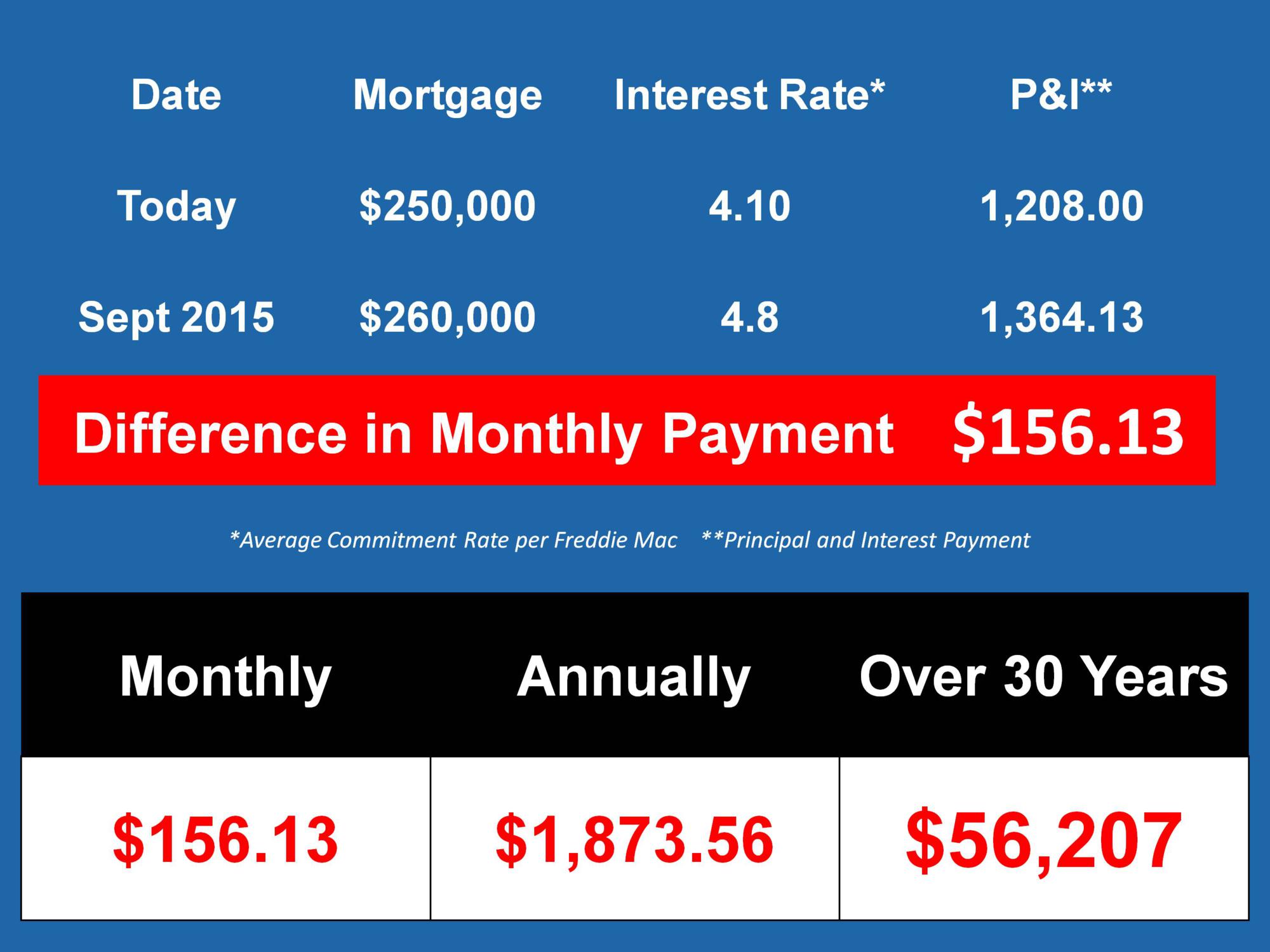 today, the monthly payment would be $1208. If you continue to save your money for a larger down payment, the same house will cost $260,000 with a 4.8% interest rate in September of 2015. Now your monthly payment will be $1364.13.  That is a difference of $156.13 a month, $1873.56 a year or $56,207 over the course of a 30 year fixed rate mortgage.
Can you really afford to wait? 
Contact Eric Lowry, CEO of The Lowry Team, for more information about the housing market, interest rates, buying or selling a home. He can arrange for a FREE Buyer's Consultation to help you determine what the best course of action is for you.

The Lowry Team – Keller Williams Realty is an award winning, full service real estate firm specializing in West Chester, Liberty Township, Mason, Monroe and the Northern Suburbs of Cincinnati. The Lowry Team is "Different By Design"… taking a team approach to home buying and selling. The Lowry Team consists of members that are focused on areas of specialization including Listing Specialists, Buyer Specialists, Transaction/Listing Coordinator, Inside Sales Associate and a Marketing Director.
Don't Hire an Agent…Hire a Team.  The Lowry Team.
Buyers and Sellers can reach The Lowry Team Keller Williams at 513-874-1830.
Other articles you may be interested in:
Search the Cincinnati MLS For Homes For Sale
Where Will 30 Year Mortgage Rates Be In 12 Months?
Hire A Real Estate Agent To Get The Home You Want
Best Places to Live in Cincinnati
West Chester Ohio Is One Of The Best Places To Live
Southwest Ohio Schools In Top Ten On State Report Card
Factors To Consider When Buying A Home
Find The Current Market Value of Your Home
Search Homes For Sale By Subdivision At CincyHomeSeller.com
New Construction Homes For Sale in Liberty Township