Selling Your House During The Holidays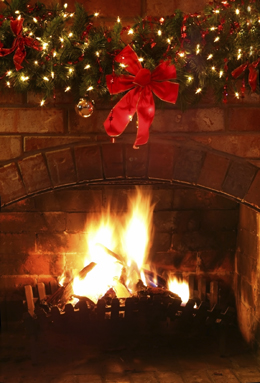 Many people choose to put off selling their home until after the holidays. However, selling your home now can work in your favor. If you are selling your house during the holidays there will most likely be less competition on the market. Also, buyers out looking at houses during the holidays are extremely motivated.  It is a very busy time of the year. People spending time looking at houses are very serious buyers.
Now that we have looked at the benefits of selling your house during the holidays, here are some tips to help you along the way.
If possible, put your house on the market before you decorate for the holidays. Pictures of your home will be taken for the MLS (Multiple Listing Service) and other marketing purposes looking as it normally would.
Once you have listed your house, decorate but don't go overboard. You do not want your house to seem cluttered and cramped. If necessary move furniture out to accommodate your tree and other decorations.
Take advantage of this time of year when you have showings on your home. Your home feels even more cozy, warm and welcoming during the holidays. Appeal to all of the senses. Play Christmas music softly in the background and have a fire in the fireplace. Bake Christmas cookies just before a showing and have them on a platter for the buyers to enjoy. 
Lastly, use out of town guests to your advantage. Enlist their help in keeping your home clean and tidy. Assign everyone a task to complete each day. Delegate so you do not feel overwhelmed.
If you have  been thinking of selling your home during the holidays, contact Eric Lowry, CEO and Listing Specialist of The Lowry Team. He can guide you through the whole process, making it as stress-free as possible. Keep in mind that right now there is a lot less competition and buyers looking at homes are extremely motivated.
Contact The Lowry Team of Keller Williams Realty Associate Partners today to get in touch with a real estate specialist. Ask about our Guaranteed Sale Program. The Lowry Team will sell your home in 88 days or sell it for free!

The Lowry Team – Keller Williams Realty is an award winning, full service real estate firm specializing in West Chester, Liberty Township, Mason, Monroe and the Northern Suburbs of Cincinnati. The Lowry Team is "Different By Design"… taking a team approach to home buying and selling. The Lowry Team consists of members that are focused on areas of specialization including Listing Specialists, Buyer Specialists, Transaction/Listing Coordinator, Inside Sales Associate and a Marketing Director.
Don't Hire an Agent…Hire a Team.  The Lowry Team.
Buyers and Sellers can reach The Lowry Team Keller Williams at 513-874-1830.
Other Articles You May Be Interested In:
Preparing Your House To Sell: Tidy That Kitchen
Tips For Selling Your House Fast
Selling a Home During The Holidays
Search the Cincinnati MLS for Homes For Sale
Find Out The Current Market Value Of Your Home