The Lowry Team Keller Williams :: The Cost Of Renting
Is the thought of paying a mortgage keeping you from owning a home? If so, keep in mind that if you are renting you are paying a mortgage.  It just happens to be your landlord's, not yours. This means you are building up your landlord's equity each and every time you pay rent.
A fixed rate mortgage offers you the piece of mind that your mortgage payment will not keep going up.  However, as you can see on the graph from the Census Bureau, the median asking rent is steadily rising.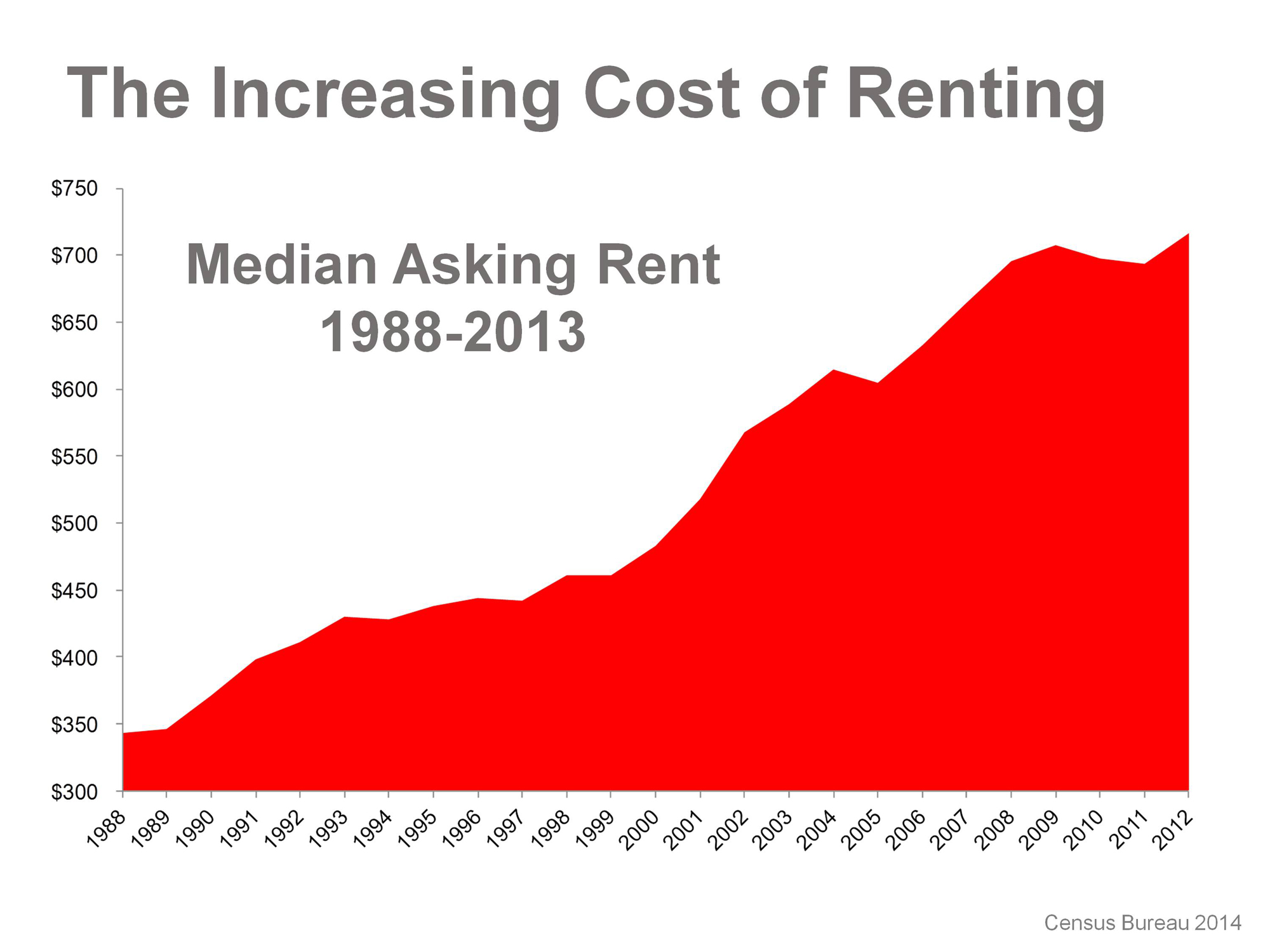 Can You Really Afford to Keep Renting?
The Lowry Team has first time home buyer specialists that can help you through the entire home buying process. From pre-approval to closing, the experts on The Lowry Team can answer all of your questions and concerns and guide you to the benefits of home ownership.
The Lowry Team is an award winning, full service real estate firm specializing in  West Chester, Liberty Township, Mason, Monroe and the Northern Suburbs of Cincinnati. The Lowry Team's culture is that of a fun, high energy group who prides themselves on providing, personal, professional real estate service.
The Lowry Team is "Different by Design"…taking a team approach to home buying  and selling. The Lowry Team consists of members that are focused on areas of specialization including Listing Specialists, Buyer Specialists, Transaction/Listing Coordinator, Inside Sales Associate and a Marketing Director.
Don't Hire an Agent…Hire a Team.  The Lowry Team.
Buyers and Sellers can reach The Lowry Team, Keller Williams at 513-874-1830.
Ready to start searching for your first home?  Start your home search here: www.LowryTeam.com
Here are some quick searches to get you started:
West Chester Ohio Homes For Sale Under $200,000
Liberty Township Ohio Homes For Sale Under $200,000
Mason Ohio Homes For Sale Under $200,000
Monroe Ohio Homes For Sale Under $200,000
Fairfield Township Ohio Homes For Sale Under $200,000
Fairfield Ohio Homes For Sale Under $200,000
Other articles that may interest you:
West Chester and Liberty Township Ohio Real Estate Market Report
The Value Of Being Pre-Approved
No Regrets For 1st Time Home Buyers