The Lowry Team :: What You Should Know Before Buying A Home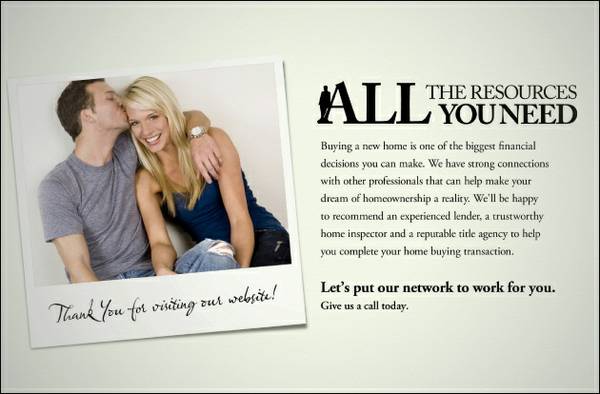 It is a great time to buy a first home. However, there are important things to keep in mind before buying a home to make sure this important decision is the right one for you and your wallet
Get Information.  Most communities offer free seminars for first time home buyers. Some real estate teams, such as The Lowry Team, have home buyer specialists that work primarily with clients looking to buy their first home.

Know What You Can Afford.  Analyze your monthly budget. Remember to factor in home owners insurance and property taxes into this scenario.

Talk to a Lender. Start talking with a bank or mortgage lender and get the ball rolling. The Lowry Team would be more than happy to refer their preferred lender to you.

Find a Real Estate Professional.  Finding the right real estate agent to work with can make your deal run that much more smoothly.  A good real estate agent will help find you a home that works for you, not against you.

Know What You Are Committing to. During a real estate deal you are signing a lot of papers.  Know what you are signing.  Your real estate agent should be able to explain things to you. You may even want to take the extra step and get a real estate lawyer to review your documents.
Consider investing in your first home and have The Lowry Team help you. You need a good agent who will work hard for you. Our real estate team is dedicated to helping you find the right home, at the best price. We want you to find the home that will make you happy and successful in real estate ownership.
Contact The Lowry Team of Keller Williams Realty Associate Partners today to get in touch with a real estate specialist.
The Lowry Team is an award winning, full service real estate firm specializing in West Chester, Liberty Township, Mason, Monroe and the Northern Suburbs of Cincinnati. The Lowry Team's culture is that of a fun, high energy group who prides themselves on providing, personal, professional real estate service.
The Lowry Team is "Different by Design"…taking a team approach to home buying  and selling. The Lowry Team consists of members that are focused on areas of specialization including Listing Specialists, Buyer Specialists, Transaction/Listing Coordinator, Inside Sales Associate and a Marketing Director.
Don't Hire an Agent…Hire a Team.  The Lowry Team.
Buyers and Sellers can reach The Lowry Team, Keller Williams at 513-874-1830.
Other Articles  You May Be Interested In:
Buying A Home In Today's Market
West Chester Ohio Is One of The Best Places to Live
West Chester and Liberty Township Ohio Real Estate Market Report
The 6 Most Essential Home Buyer Tips
First Time Home Buyer Homes For Sale In West Chester 
Search the MLS for Homes For Sale