The Lowry Team Keller Williams Realty –
Home Improvements That Are Worth The Investment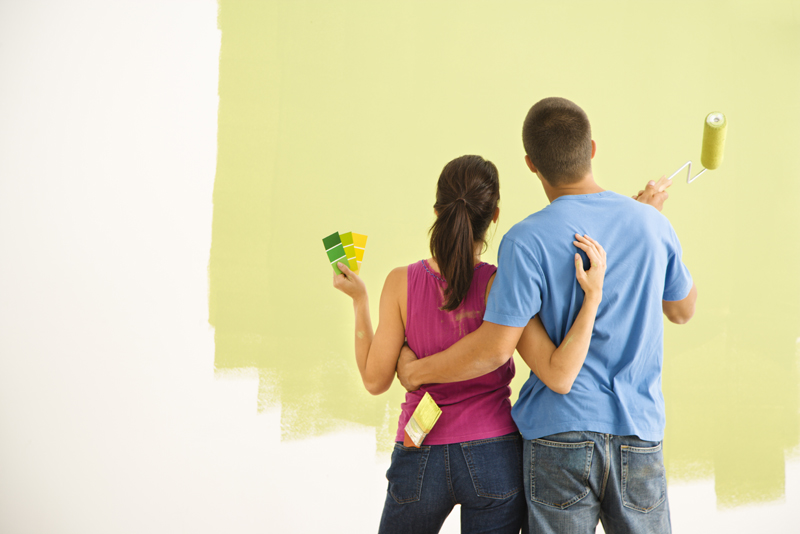 It's Spring!  Homeowners everywhere are tackling  home improvement projects.  The Lowry Team warns that some home improvements add more value to your home than others.  Oftentimes, the project costs more that the value that it adds.  Remodeling Magazine came out with their 2014 Cost vs Value report.  The value added to your home is impacted by geographic area due to costs of material, labor and trends. The Lowry Team looks specifically at the Cincinnati area.
Projects that are considered mid – range can add quite a bit of value to your home.  For example, according to Remodeling Magazine's report plenty of projects recoup more than 100% of their cost.  These projects include adding an attic bedroom, a back up power generator and wood deck additions.  The project that scored the lowest in the mid range was a home office remodel.  This home improvement project added less that 50% of the cost to the value of the home.
In the upscale project range, quite a few home improvements re-couped 70% or more of their cost.  A garage door replacement, composite deck addition, vinyl window and siding replacements, and a bath remodel were all considered to be good investments.  The projects that added the least amount of value compared to cost were a master suite addition and roof replacement.
Preparing your home for sale properly can net you considerably more money at closing. Some rooms in your home are more important than others in the preparation process and some home improvements are a much better investment as you prepare to sell your home.  Don't spend money unnecessarily, call Eric Lowry, CEO and Listing Specialist for The Lowry Team today to arrange a consultation to discuss the right steps to preparing your home for sale.

Contact The Lowry Team Keller Williams Realty
The Lowry Team is an award winning, full service real estate firm specializing in  West Chester, Liberty Township, Mason, Monroe and the Northern Suburbs of Cincinnati. The Lowry Team's culture is that of a fun, high energy group who prides themselves on providing, personal, professional real estate service.
The Lowry Team is "Different by Design"…taking a team approach to home buying  and selling. The Lowry Team consists of members that are focused on areas of specialization including Listing Specialists, Buyer Specialists, Transaction/Listing Coordinator, Inside Sales Associate and a Marketing Director.
Don't Hire an Agent…Hire a Team.  The Lowry Team.
Buyers and Sellers can reach The Lowry Team – Keller Williams at 513-874-1830.
Other Articles  You May Be Interested In:
Why You Should Consider To Sell Your Home Now
The Lowry Team Offers Tips to Add  Curb Appeal To Your Home
Find Your Homes Current Market Value