Location For 2012 Cincinnati Homearama Announced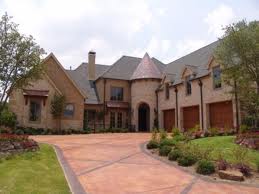 The location for the 2012 Homearama home show in Cincinnati has been announced by the Home Builders Association of Greater Cincinnati .  The home show will once again be held in one of Cincinnati's Northern suburbs, albeit a Northeastern one.  Willows Bend, developed by Hal Homes, and located in Miami Township in Clermont Co., has been selected as the site of Homearama 2012, the Home Builders Association of Greater Cincinnati said.
The home show will be held June 9 thru June 24, 2012, with the list price of these luxury homes expected to be between $550,000 and $1 million. A total of 15 lots will be available in the Willows Bend neighborhood.  You can see homes in the $500,000 to $1 million price range for sale here
The Willows Bend community is located in Clermont County's Loveland School District.  Get information on the Loveland area and the Loveland School District here
The Homearama luxury home show was held in Foxborough subdivision in West Chester Ohio in 2011.  You can view all of the homes listed for sale in Foxborough subdivision here
Other articles that you may be interest in:
Planning To Buy A Home Next Year
Luxury Homes For Sale In Mason Ohio
Have questions about this years homearama luxury home show?  Use the contact form below and we will get back to you as quickly as we can.